Palapa-C2 at 146° East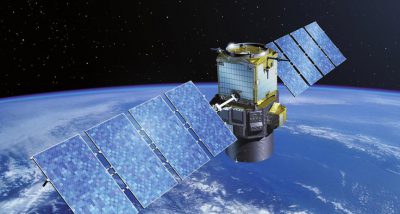 | | |
| --- | --- |
| Position: | 146° East |
| Manufacturer: | Boeing |
| Operator: | Indosat Ooredoo |
| Launch operator: | Arianespace |
| Launch vehicle: | Ariane 44LP |
| Launch date: | 05/15/1996 |
| Expected lifetime: | 15 Years |
In 2007 satellite operator PT Indosat, Tbk. (aka Indosat Ooredoo) from Indonesia, ordered Palapa-C2 satellite with Hughes Satellite Systems (Boeing Defense & Space). The satellite was built on Hughes' HS-601 satellite bus and was designed for a 15-year lifespan. It was positioned in geostationary orbit at a longitude of 146° East, where it would replace the Palapa-C2 satellite.
Palapa-C2 satellite is the third generation of Palapa-satellites and carries 34 transponders to provide voice and vision communications to a large area bounded by Iran, Vlodivostok, Australia and New Zealand.
Palapa-C2 satellite was successfully launched on May 15th, 1996 on an Ariane 44L rocket booster operated by launch operator Arianespace from the Kourou Space Port in French Guyana.