Spaceway 2 at 139° West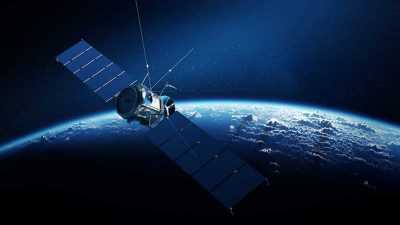 | | |
| --- | --- |
| Position: | 139° West  |
| Manufacturer: | Boeing |
| Operator: | EchoStar |
| Launch operator: | Arianespace |
| Launch vehicle: | Ariane 5ECA |
| Launch date: | 11/16/2005 |
| Expected lifetime: | 14 Years |
Spaceway 2 satellite is part of AT&T's constellation of direct broadcast satellites, and was built by Boeing based on their Boeing BSS-702 model satellite bus with a 12-year lifespan. It is expected to support HD-television to DirecTV customers with its Ka-band communications payload. Although Spaceway 2 was originally built by Boeing to be used for broadband Internet Access via Hughes Network Systems (EchoStar), it has been retrofitted to deliver HD local channels (NBC, ABC, CBS, Fox) to numerous markets nationwide.
The Spaceway satellites were originally designed for use by Hughes Electronics to provide both TV and broadband internet service. The satellites were re-purposed for operator DirecTV after News Corporation purchased a controlling interest in Hughes.
The North American constellation would include two geosynchronous satellites and one in-orbit spare. The satellites were the next generation in satellite communications technology, transmitting and receiving up to 100 times faster than conventional telephone lines. Spaceway North America would be operating in Ka-band.
In December 2019 the 14-year-old Spaceway 1 satellite was damaged and subsequently shut down in February 2020, Spaceway 2 continues to operate as a backup satellite
Spaceway 2 satellite was originally scheduled for launch in 2003 on a Zenit-3SL rocket booster operated by Sea Launch, but was delayed to 2005. The launch was moved to Arianespace in the aftermath of a Zenit-3SL launch failure.
Spaceway 2 was successfully launched in a dual launch with Telkom 2 for satellite operator PT Telkom from Indonesia on November 16th, 2005, on an Ariane 5ECA rocket, operated by launch operator Arianespace, from the Kourou Space Port in French Guyana.