Intelsat-29e (IS-29e) at 50° West (Lost)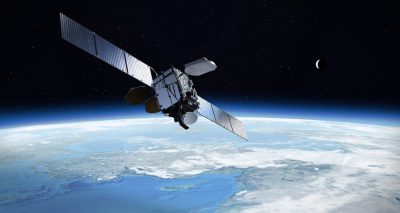 | | |
| --- | --- |
| Position: | 50° West (Lost) |
| Manufacturer: | Boeing |
| Operator: | Intelsat |
| Launch operator: | Arianespace |
| Launch vehicle: | Ariane 5ECA |
| Launch date: | 01/27/2016 |
| Expected lifetime: | 15+ Years |
Intelsat 29e (IS-29e) was a high throughput geostationary communications satellite designed and manufactured by Boeing Satellite Development Center on the BSS-702MP platform.
The satellite was the first satellite of the EpicNG service, and covers North America and Latin America from the 50° West longitude, where it replaced Intelsat-1R. It also replaced Intelsat-805 which was moved from 56.5° West to 169° East. The satellite has a mixed C-band, Ku-band and Ka-band payload with all bands featuring wide and the Ku also featuring spot beams.
Intelsat-29e was launched on January 27th, 2016 on an Ariane 5ECA rocket booster operated by launch operator Arianespace from the Kourou Space Port launch site in French Guyana.
In April 2019 Intelsat-29e suffered a fuel leak after just three years in geostationary orbit. Operator Intelsat declared its first high-throughput satellite a "total loss" after attempts to save the malfunctioning satellite proved unsuccessful.
Intelsat transferred the majority of customers to other satellites in its fleet of around 50 spacecraft or onto satellites from other operators. Intelsat-29e covered the Americas and surrounding regions, including the Caribbean and the North Atlantic. It carried transponders in C-, Ku- and Ka-band frequencies.
Intelsat-29e (IS-29e) at 50° West (Lost)