Xona Space
Xona Space Systems is a privately held New-Space company building a next-generation satellite navigation system using low-cost Micro-satellites in Low Earth Orbit (LEO). The company plans a constellation of 300 satellites that will deliver higher availability and centimeter precision for secure navigation and timing services with the resilience and accuracy that modern intelligent systems, such as autonomous vehicles and drones, need to operate safely at scale.
The company's goal is to revolutionize and improve the way global navigation software and services work.
Pulsar's revolutionary architecture uses small but powerful LEO satellites, more than 20x closer to Earth than GPS, to deliver high-performance navigation and timing services. Pulsar combines modern security and signal designs with Xona's patent-pending distributed atomic clock architecture to enable robust precision navigation services to be provided from low-cost satellites.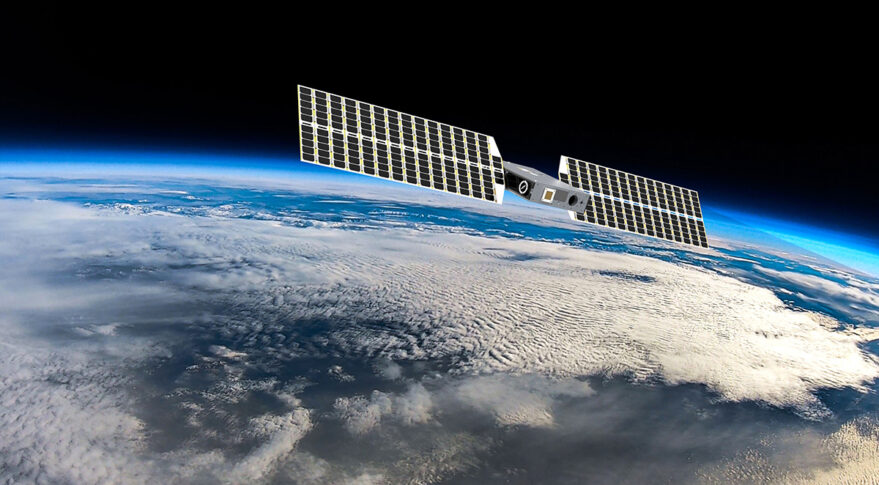 Xona Space has launched a test satellite (Huginn) on May 25th, 2022, the first of two missions, demonstrating the capability of their Pulsar constellation. Huginn, orbited by launch operator SpaceX, will transmit the first precision navigation signals from a LEO spacecraft, designed to test and validate the core software and hardware technology that Xona has developed for Pulsar.
The second prototype satellite Xona is building in-house, Muninn, has secured a launch contract for deployment in early 2023.

Company History
The company was founded in San Mateo California USA on April 29th, 2019 by Stanford graduates, Brian Manning (CEO), Jerami Martin (Mechanical Lead), Bryan Chan (BDM), Tyler Reid (CTO) and Adrien Perkins (VP Engineering).
In February 2021 the company signed an agreement with space logistics company Momentus for the integration and coordination of the launch of the Xona Alpha demonstration satellite (Huginn).
In September 2021 Xona Space Systems raised 8 million USD for a new funding to support the company's first mission for demonstration of its navigation payload, to be launched in 2022. The funding was led by early-stage investor MaC Venture Capital and Seraphim Space Investment Trust, a fund that was recently listed on the London Stock Exchange.
In April 2022 the company received 10 million USD in a Series A round of financing.
On May 25th, 2022 launch operator SpaceX launched the Xona test satellite Huginn with its fifth SmallSat Rideshare Program mission, Transporter-5. The launch orbited 59 small spacecraft for various customers such as LEO satellite operators FOSSASat, GHGSat, ICEYE and satellite manufacturer Tyvak.
The second prototype satellite, Muninn, will be launched in early 2023.

| | | | | |
| --- | --- | --- | --- | --- |
| Satellite | Mission | Launch Date | Launcher | Launch Operator |
| Demo 1 (Huginn) | Transporter-5 | May 25th, 2022 | Falcon 9 | SpaceX USA |
| Demo 2 (Muninn) | | 2023 | tbd | tbd |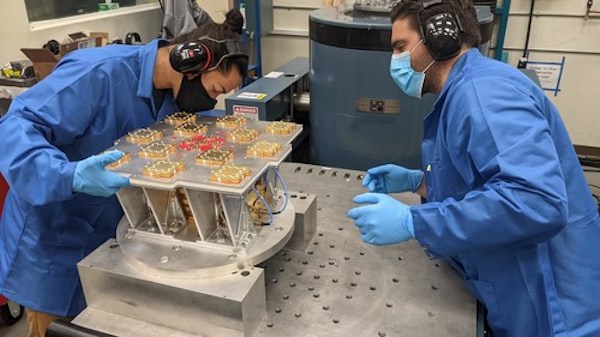 All trademarks, logos and images mentioned and showed on this page are property of their respective owners.

Resources
www.xonaspace.com
www.crunchbase.com
www.momentus.space
www.news.satnews.com edition February 25th, 2021
www.spacenews.com edition September 23rd, 2021
www.broadcastandcablesat.co.in edition September 23rd, 2021
www.craft.co
www.rocketreach.co
www.warwick.ac.uk
www.newspaceglobal.com edition May 12th, 2022
www.spacenews.com edition June 7th, 2022
www.newspace.im