Telstar 14/Estrela-do-Sul 1 (Southern Star 1) at 63° West (Retired)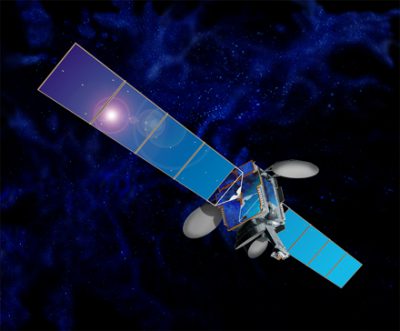 Telstar 14/Estrela do Sul 1 communications satellite was operated by Loral Skynet do Brazil, a subsidiary of Loral Space & Communications. Loral Skynet do Brasil was the first private Brazilian satellite company to offer Ku-band satellite services. In 2007 Loral Skynet and Loral Skynet do Brazil were merged with satellite operator Telesat Canada in 2007 when Loral acquired Telesat. Loral's satellite assets were added to the Telesat satellite fleet.
The high-powered Estrela do Sul 1 satellite was built by Space Systems/Loral (SS/L) and was based on the SSL-1300 series space bus. The spacecraft carries 41 high-powered Ku-band transponders with five unique and interconnecting coverage beams. The satellite became part of Loral Skynet's fleet when launched in mid-2002. To provide interim coverage, Loral Skynet do Brasil, Loral's Brazilian subsidiary, had acquired Anik-C1 from Telesat and moved the satellite, renamed Brasil 1(T), to its 63° W orbital slot to provide limited service.
The satellite will serve growing markets such as broadcast video and cable programming, Internet backbone connectivity, VSAT data and other telecommunications services. More than 50% of the satellite's power will be focused on Brazil, providing dedicated Ku-band solutions for the Brazilian marketplace. The satellite's other beams will cover the Americas and the North Atlantic Ocean, where Connexion by Boeing will use the satellite to support its Internet-to-aircraft service.
Estrela do Sul 1 failed to deploy one of the solar panels. It remains unclear, if the panels can finally be deployed, but the satellite entered service with reduced capacity (17 transponders) with the jammed panel.
Telstar-14/Estrela do Sul 1 was successfully launched on January 11th, 2004 on a Zenit-3SL launcher operated by launch operator Sea Launch from the floating Odyssey launch platform. The original launch was planned on a Delta-4M+ rocket.
Telstar 14/Estrela-do-Sul 1 (Southern Star 1) at 63° West (Retired)