Nimiq 4 at 82° West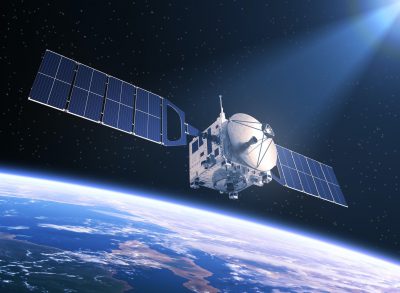 | | |
| --- | --- |
| Position: | 82° West |
| Manufacturer: | Airbus Defense & Space |
| Operator: | Telesat |
| Launch operator: | ILS |
| Launch vehicle: | Proton M/Breeze |
| Launch date: | 09/20/2008 |
| Expected lifetime: | 15 Years |
EADS Astrium (Airbus Defense & Space) was selected in January 2006 by satellite operator Telesat to build the company's new Nimiq 4 satellite. It was the third consecutive order for a Eurostar E3000 satellite from the Canadian-based operator following Anik F1R and Anik F3. Planned to enter service in 2008, Nimiq 4 will broadcast DTH television TV from its orbital location of 82º West.
Nimiq 4 will continue to enhance digital television services in Canada. It will feature 32 active high-power transponders in Ku-band and 8 in Ka-band. The multi-spot Ka-band payload will provide coverage of the most densely populated regions of Canada.
The satellite, with a launch mass of 4,800kgs had a solar array span of 39 meters once deployed in orbit, and spacecraft power of 12kW at EOL. The double-floor E3000 model is equipped with an all-chemical propulsion system and Lithium-Ion batteries. The satellite, operating in geostationary orbit, will provide commercial services for a minimum of 15 years.
Nimiq 4 satellite was successfully launched on September 20th, 2008, on an Ariane 44L rocket, operated by launch operator Arianespace, from the Kourou Space Port in French Guyana.