JCSAT-17 at 136° East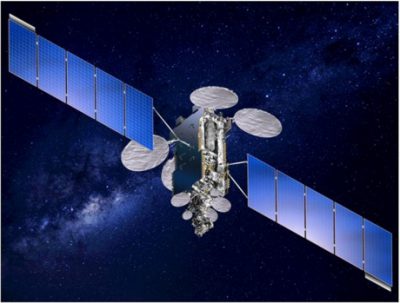 In February 2017 satellite operator SKY Perfect JSAT from Japan ordered the JCSAT-17 communication satellite with Lockheed Martin. The satellite will be operated in S-band for mobile communications and C- and Ku-band and will be built on the LM-2100 bus.
JCSAT-17 was designed for a for a life time of 15+ years. It will carry a S-band mobile communications payload including a flexible processor that will allow SJC to redirect capacity to concentrate on disaster relief efforts or other high-volume events. The 18m unfurlable antenna will be built by Harris Corp.
The satellite was launched on February 19th, 2020 on an Ariane 5ECA rocket booster operated by launch operator Arianespace from the Kourou Space Port in French Guyana.