MEASAT
MEASAT Satellite Systems Sdn. Bhd, formerly Binariang Satellite Systems Sdn. Bhd is the Malaysian satellite operator, which owns and operates the MEASAT (Malaysia East Asia Satellite) and AFRICASAT spacecraft. The company provides satellite services to leading international broadcasters, Direct-To-Home (DTH) platforms and telecom operators. With capacity across six communication satellites, the company provides satellite services to over 150 countries representing 80% of the world's population across Asia, Middle-East, Africa, Europe and Australia.

Company History
In 1993, Malaysia's Prime Minister, Dr. Mahathir Mohamad, called for the end of the Malaysian government's monopoly on communications services. He believed that the creation of privately owned companies could better serve Malaysia's communications needs in the decades ahead. One result of Mahathir's 1993 "Malaysia Plan" was the creation of the Binariang Sdn. Bhd. company by Malaysian tycoon Ananda Krishnan, which was given the charter to develop Malaysia's first satellite communications system.
In 1994, Binariang signed a contract with Hughes Space and Communications Company (aka Boeing Defense & Space) for two Model 376 satellites. The project was named the "Malaysia East Asia Satellite" program, or "MEASAT". The satellites opened the door to reliable telephone and data transmission services to all of Malaysia, helping to strengthen the unity between the peninsula and the island portions of the nation. The satellites also contributed greatly to the rapid growth of computer networking in Malaysia, as well as the creation of a new direct-to-home (DTH) satellite television service, called "Astro".
Since the launch of MEASAT-1 and MEASAT-2 in 1996, the company has expanded its fleet to across five geostationary satellites. Both satellites were orbited by launch operator Arianespace, from the European spaceport in Kourou, French Guiana. The two high-powered Boeing 376HP communications satellites provided regional C-Band coverage and pioneered the use of Ku-Band in the high rainfall South East Asia region. Operated from a purposed built satellite control facility located 915m above sea level in Gunung Raya, Langkawi, the MEASAT-1 and MEASAT-2 satellites started providing satellite service across South East Asia from 1996.
Originally part of the Maxis Group, the satellite division became independent in 1998. In 2001, after renaming the holding company MEASAT Global Berhad and the operating company MEASAT Satellite Systems Sdn Bhd, the company came of age.
In 2006 MEASAT-3, built by Boeing Defense & Space, was launched by launch operator ILS from Baikonur Cosmodrome in Kazakhstan and paved the way of a new era of enhanced communication and broadcasting services for MEASAT's customers.
MEASAT-3a satellite, built by Orbital Sciences Corp. (Orbital ATK-Northrop Grumman) was launched in 2009 by launch operator ILS, from the Baikonur Cosmodrome launch site in Kazakhstan. The satellite was launched to support the growth of the MEASAT DTH TV and Broadcast Distribution neighborhood at the 91.5°E orbital slot.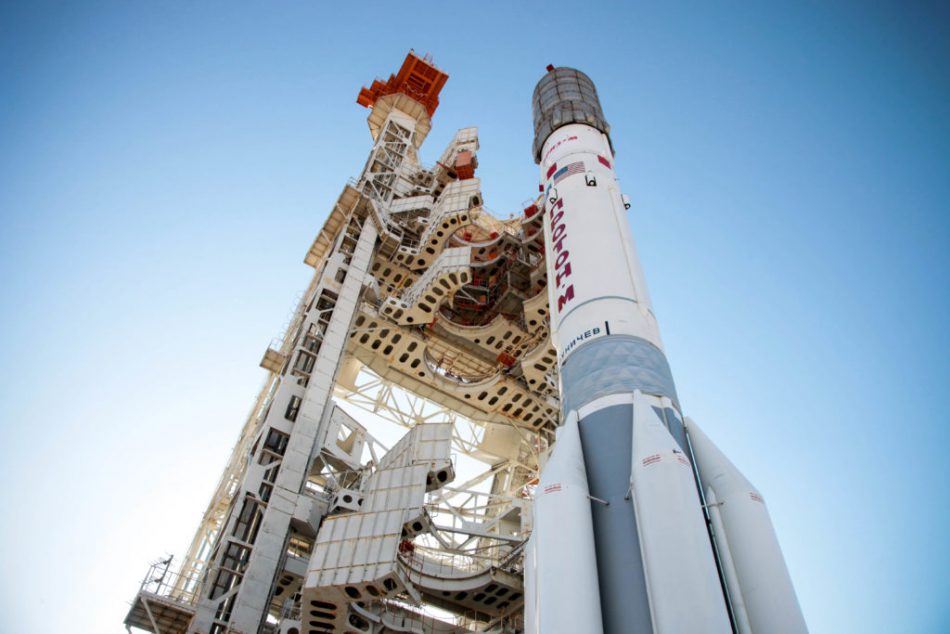 In 2011 MEASAT signed a contract with Thaicom Public Company Ltd, satellite operator from Thailand, for capacity on the Thaicom-4 satellite, built by Space Systems/Loral (SS/L). Thaicom-4 is located at 119.5°E and MEASAT is marketing as MEASAT-5. This partnership allowed the company to expand its support to local telecommunications companies in providing broadband connectivity across Malaysia.
In 2013, MEASAT launched its 5th satellite AFRICASAT-1a, launched by launch operator Arianespace from the European Space Port in Kourou, French Guiana. The satellite will expand MEASAT's coverage into new markets across Africa and the Middle-East and is jointly owned with satellite operator Azercosmos JSC, a company set up by the Ministry of Communications and Information Technologies of the Government of the Republic of Azerbaijan.
In 2014 MEASAT-3b, built by Airbus Defense & Space, was launched by launch operator Arianespace, to support the company's growth. The satellite was Co-located with MEASAT-3 and MEASAT-3a, MEASAT-3b is located at 91.5°E and supports DTH in Asia.
In May 2019 the company selected manufacturer Airbus Defence & Space to build MEASAT-3d replacing the 13-year-old MEASAT-3 and the 10-year-old MEASAT-3a satellites. The company took a 22-year-old satellite, MEASAT-2, out of operation in 2018.
The new satellite will carry C- and Ku-band payloads for DTH TV, broadcasting and other telecom services, as well as a high-throughput Ka-band payload for internet connectivity. MEASAT-3d will also carry an L-band navigation payload for Korean satellite operator KT SAT as part of the Korea Augmentation Satellite System. MEASAT-3d will be orbited in 2021 by launch operator Arianespace. The satellite has a lifetime of more than 15 years.
Since the launch of the MEASAT-1 and MEASAT-2 satellites, the company has been supporting the development of Malaysia's ICT infrastructure and expanding its regional presence. Today MEASAT operates a Teleport and Broadcast Centre in Cyberjaya, with capacity across five satellites providing reach to over 150 countries, representing 80% of the world's population.

All trademarks, logos and images mentioned and showed on this page are property of their respective owners.

Resources
www.measat.com
www.space.skyrocket.de
www.satbeams.com
www.wikipedia.org
www.thaicom.net
www.azercosmos.az
www.spacenews.com edition May 6th 2019
www.spacenews.com edition November 27th 2019