Inmarsat-6 F1 (Inmarsat GX-6A) at 84° East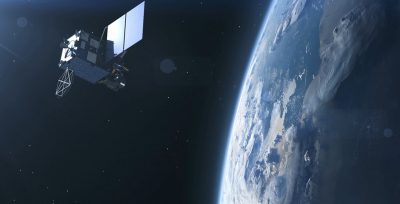 In 2015 satellite operator Inmarsat ordered two 6th generation I-6 satellites with Airbus Defense & Space. At the time, the two-satellite contract was valued at around 600 million USD. I-6 F1 satellite is Inmarsat's first hybrid satellite, featuring both L-band and Ka-band communications payloads. The L-band payload will support the ELERA network for mobile IoT users. The Ka-band payload will support the Global Xpress network for government mobility customers. I-6 F1's communications payload will provide access to markets in Asia, Africa, and Australia.
The I-6 satellites will be part of the GEO-component of Inmarsat's multi-orbit network, ORCHESTRA, that will combine assets in GEO, Low-Earth Orbit (LEO), Highly Elliptical Orbit (HEO) and 5G into one mobility solution.
The 5,470kgs weighing I-6F1 is the first of two Inmarsat-6 (I-6) satellites that was launched on December 22nd, 2021, from the JAXA Tanegashima Space Centre in Japan on a H-IIA rocket operated by launch operator MHI Launch Services, part of Mitsubishi Heavy Industries.
Inmarsat recently was acquired by satellite operator ViaSat. Both companies are currently being consolidated.
Inmarsat-6 F1 (Inmarsat GX-6A) at 84° East