Skybrokers installed a refurbished Andrew 7.6m antenna for OMNIAccess on Mallorca (Balearic Islands)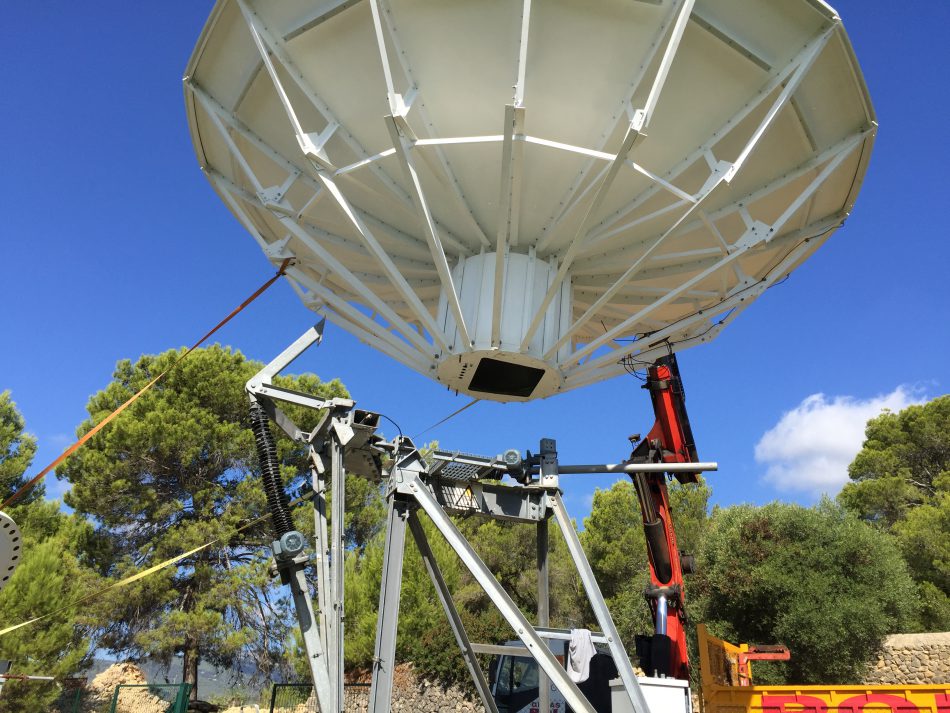 Skybrokers delivered and installed an used and refurbished Andrew 7.6m earth station antenna at OMNIAccess Marine Network Solutions on Mallorca (Balearic Islands), Spain.
The antenna was be part of OMNIAcces' Teleport expansions for supporting their clients in the Maritime- and Super yacht sector. The installation was successfully performed by a two member installation team and took 2.5 weeks in August 2015.