Skybrokers installed a refurbished RSI 9.2m Earth Station Antenna in Mexico for SpaceNet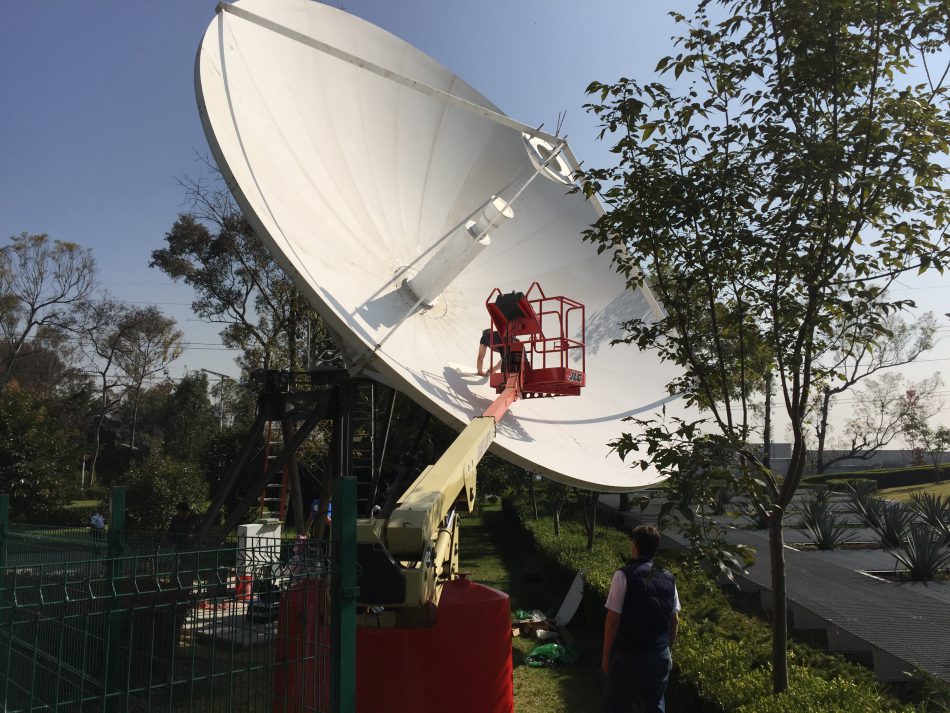 Skybrokers installed a RSI 9.2m Antenna in Mexico
Skybrokers delivered and installed a refurbished RSI (VertexRSI) 9.2m Earth Station Antenna in Mexico City in December 2014 for SpaceNet. The installation was performed by a two member installation team and took 2 weeks. The team had to adjust an existing foundation to save on time and costs. We used a water-cooled drill, chemical anchors and new threaded rods to prepare the foundation for this antenna.
The installation location was narrow and small, and crane access was limited. We had to block a 5-lane busy road full of traffic to have the big crane able to maneuver to the site. With great help of the customer and an amazing team with a 300 tonnes crane we finished this antenna project just before Christmas.
Spacenet Communications Services, located in Ciudad De Mexico, is a 100%-private Mexican company founded in 1996. It is a leading provider of satellite communication services and solutions. The company offers network design, mobile broadband, network monitoring, project management, installation, maintenance, video conference, and other services for maritime and aeronautics sectors.