CPI Antenna Control System model 950A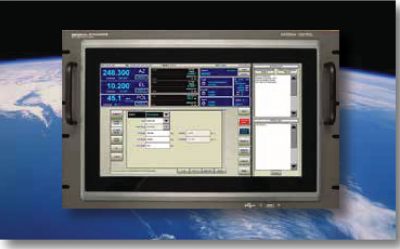 | | |
| --- | --- |
| Condition: | New OEM |
| Model: | 950A |
| Manufacturer: | CPI, Inc. |
CPI Antenna Control System model 950A
The CPI SAT model 950A Control System is comprised of an Antenna Control Unit (ACU), Tracking Receiver Unit (TRU) and a Power Drive Unit (PDU) which are linked via dedicated Ethernet connections. This configuration provides flexibility in locating the key system components, allows for variable separation distances, and provides immunity to electrical ground plane transients.
The Model 950A is Intelsat-standard A Compliant for great tracking performance, offers extensive modes for pointing, acquisition and tracking and its software is field-upgradable via a simple USB-interface. In addition, the Model 950A is CE-compliant for EU applications and features a touchscreen, large angle color display for modern user-interfaces.

Tracking Accuracy – Optrack
Normally better than 5% of the receive beamwidth in winds of 30 mph gusting to 45 mph, satellite inclination of up to 15o and signal scintillation of up to 2 dB.

Monopulse Tracking
The monopulse option provides high performance and new life to existing antennas at an economical price point.

Antenna Pointing Accuracy
Normally better than 0.05° RMS in winds of 30 mph gusting to 45 mph. This includes all drive train errors, but excludes structural errors between the position transducers and RF beam.

Enhanced Memory Track
Typically better than 10% of the receive beamwidth with satellite inclinations up to 5°.
A variety of operational modes are available for quick target acquisition, pointing and tracking.

Features
Tracking, Pointing, and Acquisition modes
Ideal for single AC-motor (per axis) antennas
Single, Dual, or Multi-speed antenna motor drives
Stable to highly inclined GEO-targets
Flexible receiver options
Designed to minimize site cabling

Benefits
Full featured inverter drive control

Applications
Can be used with almost any new or used antenna system
CPI Antenna Control System model 950A
CPI Antenna Control System model 950A