Eurockot Launch Services
Eurockot Launch Services is a satellite launch service provider for small and mid-sized LEO satellites operated by institutional and commercial operators. The company is a joint venture between ArianeGroup (51%) and Khrunichev state Research & Production Space Center from Russia (49%). The company headquarters is based in Bremen in Germany.
Eurockot was established in March 1995 and has launched seven satellites since its maiden flight in 2000. Customers include the German Aerospace Center, Iridium Communications, Japanese government and KAIST from Korea. The company is using the Plesetsk launch site in Russia and the Baikonur Cosmodrome site in Kazachstan and has become one of the leading launch providers for climate research, remote sensing and science satellites requiring high inclination and sun-synchronous orbits (SSO).
The company has provided reliable and competitively priced launches of LEO satellites by using the Rockot expendable launch system, which has been based on stocks of the Russian SS-19 Intercontinental Ballistic Missile. The two stage SS–19 combined with the re-ignitable Breeze upper stage has provided the basis for the Rockot launch vehicle. Rockot-KM successfully entered the era of commercial launches in 2000 and has meanwhile performed 31 launches, 29 of which were successful.

Company History
The company was formed on March 25th, 1995 by Daimler-Benz Aerospace and Khrunichev Space Center from Russia, to market the cost-effective launch services on the Rockot launch system. The company bought 45 Rokots from the Russian strategic missile forces to build its inventory.
In 2000, Eurockot Launch Services was partly bought by the German space and technology company Astrium GmbH, a shareholder of launch operator Arianespace. Astrium then held 51% of Eurockot's shares, while Khrunichev held 49%
In May 2000 Eurockot performed the first launch of its designated Rockot-KM launch vehicle at Plesetsk Cosmodrome in Northern Russia following substantial investment by Astrium (now integrated into ArianeGroup) and Khrunichev into the development of the launcher and the launch site.
On October 8th, 2005, a Rockot launcher crashed due to a failure in the programming causing the vehicle's 2ndstage main engine of the Briz-M was not shut down properly, which led to the loss of the payload, ESA's CryoSat satellite. After the launch failure, all Rockot launches were suspended.
On July 28th, 2006 Eurocket successfully launched the KOMPSAT-2 Earth Observation satellite, designed by Satrec from Korea, after implementation of corrective measures for Rockot's return-to-flight.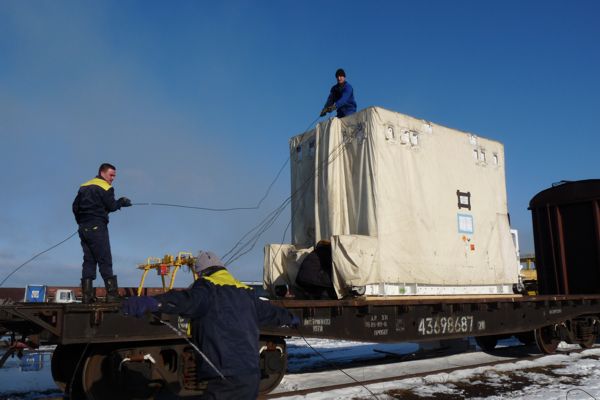 In February 2011 another launch failure occurred when a Briz-KM malfunction resulted in the Russian Geo-IK-2 No.11 (Kosmos-2470) Geodesy satellite being placed into a lower orbit than planned. The satellite would be unable to fulfill its mission and was declared lost.
On April 25th, 2018 Eurockot conducted its final Rockot mission from the Plesetsk Cosmodrome in Northern Russia, with the Sentinel-3B satellite for ESA. ESA used Rockots for five missions, including three Copernicus satellites: Sentinel-3A in February 2016, Sentinel-5p in October 2017 and the launch of Sentinel-3B.
The Rockot version with a Ukrainian control system stopped flying, due to Ukraine's ban on technology exports to Russia. A fully Russian-made Rokot light carrier rocket, named Rokot-M, may begin operations as soon as 2022. The Rokot-M launch vehicle is intended for the Russian defense department.

All trademarks, logos and images mentioned and showed on this page are property of their respective owners.

Resources
www.eurockot.com
www.dnb.com
www.spacenews.com edition April 25th, 2018
www.ariane.group
www.khrunichev.ru
www.wikipedia.org
www.satreci.com
www.adsabs.harvard.edu
www.satellite-evolution.com