Keysight Handheld Spectrum Analyzer N9344C (500Hz-20GHz)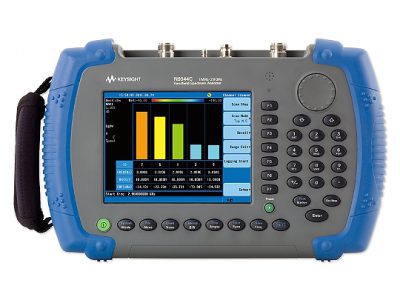 Keysight Handheld Spectrum Analyzer N9344C (500Hz-20GHz)
If you are making measurements in the field, the Keysight Technologies, Inc. N9344C handheld spectrum analyzer (HSA) makes your job easier. It's got the features you need for operating in tough field environments, and its measurement performance gives you confidence the job's been done right. The N9344C HSA lets you automate routine tasks to save time and ensure consistent results. Field testing just got easier with the Keysight N9344C HSA.
Compact easy-to-use Spectrum Analyzer including tracking generator and 3 year warranty. Factory refurbished!
Please refer to datasheet for specifications.
Keysight Handheld Spectrum Analyzer N9344C (500Hz-20GHz)