Skybrokers converted two ASC Signal 4.9m Satellite Antennas at the East coast of Greenland for Tusass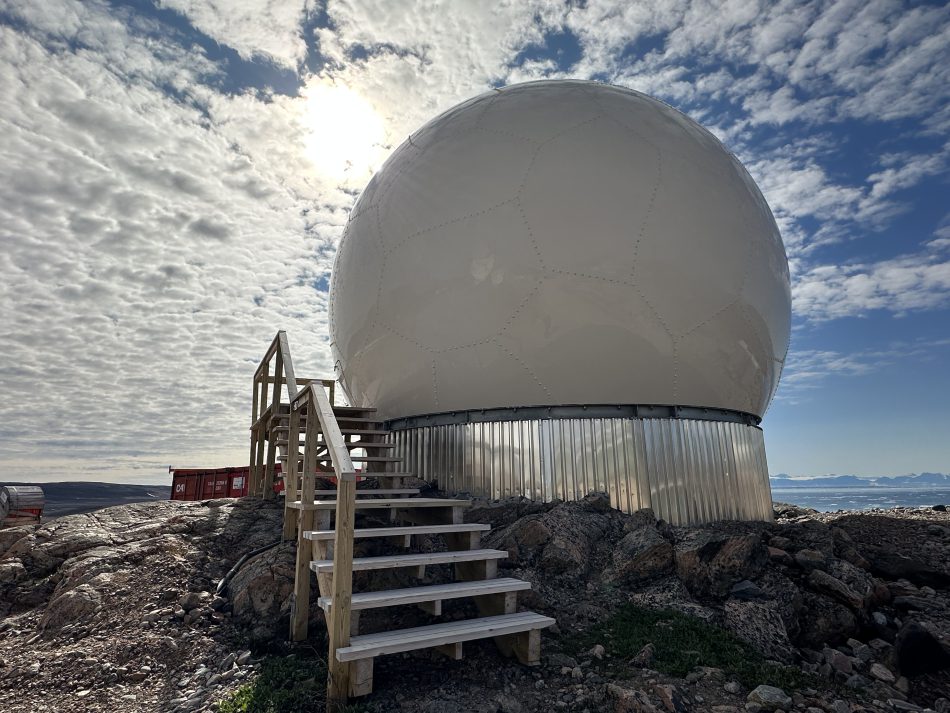 Skybrokers converted two ASC Signal 4.9m Satellite Antennas at the East coast of Greenland for Tusass
In August 2023, Skybrokers successfully converted two ASC Signal 4.9m Earth Station Antennas, operated by Tusass (formerly TELE Greenland), from C-band to Ku-band to enable communication with the HispaSat Amazonas Nexus satellite. The antennas are operating from remote and hard-to-reach communities in Tasiilaq and Ittoqqortoormiit, located on the East-coast of Greenland. Following rigorous testing, the antennas were put back into operation, providing more affordable internet connections for local homes.
Traveling to these remote villages proved to be a complex journey making 14 stops across Iceland and Greenland involving airplanes, helicopters and multiple transfers and two return flights to Iceland. An extraordinary trip with breathtaking views of isolated mountain regions, remote settlements, icebergs and world's largest fjord system, Kangertittivaq.
Please read press release in Satnews, Remote Greenland villages are connected with the world.
Tusass is a Greenlandic postal and telecommunications company dating back to 1879. It is the largest telecom company in Greenland and is headquartered in Nuuk. The company manages the top-level domain for Greenland .gl, and owns the sea cable Greenland Connect, a 2-pair 128*10 Gbit/s submarine fiber cable connecting Canada, Greenland and Iceland. Formerly known as TELE Greenland, the company was rebranded in 2021 as Tusass, Greenlandic slang for "talk to you later".
The company provides internet connections to towns and remote settlements using three different technologies: underwater sea cable, radio chains and via satellite. To improve internet connectivity in the country, Tusass signed in 2021 an agreement with satellite operator HispaSat from Spain for a dedicated payload of 800MHz on the Amazonas Nexus satellite. The payload is designed to provide dedicated coverage to Greenland. The satellite was launched on February 5th, 2023 on a Falcon 9 rocket operated by SpaceX, and the payload for Greenland will be known as Greensat.