Skybrokers installed new ASC Signal 7.6m Antennas at OMNIAcces on Mallorca (Balearic Islands)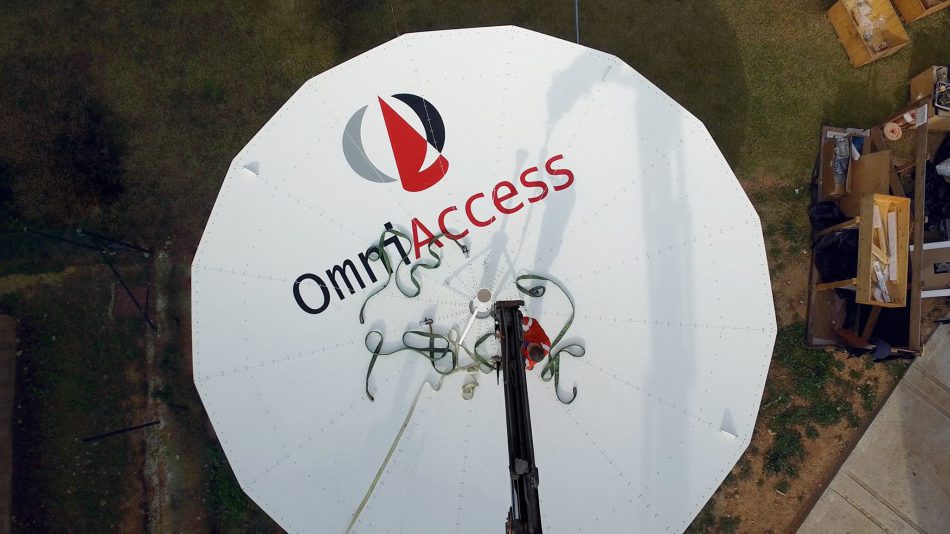 Skybrokers installed new ASC Signal 7.6m Antennas at OMNIAcces on Mallorca (Balearic Islands)
Skybrokers installed new ASC Signal 7.6m Antennas, Skybrokers was requested to install two new ASC Signal 7.6m antenna systems at OMNIAccess Marine Network Solutions (Marlink) for their teleport facilities on Mallorca (Baleares Islands), Spain. The installation was performed by a two member installation team and took 5 weeks in May/June 2016.
Established in 2002 and headquartered at Palma de Mallorca, one of the Spanish Balearic Islands, OMNIAccess supports the high-end Superyachts, boutique cruise line customers and other maritime vessels with internet connectivity. The company was acquired by Marlink in 2017.
OMNIAccess provides clients with unparalleled, global nextGen broadbeam VSAT (GEO) speeds of more than 400Mbps, 4G/5G mobile data connectivity, local WiFi/WIMAX networks and high-speed low-latency LEO (Low Earth Orbit) Internet. The compnay integrates all of these into a smart traffic-steering "FUSION" solution in order to provide the best connectivity experience depending on the customer's requirements, whether this be for latency sensitive apps or higher bandwidth needs such as HD video streaming.
Watch the installation video: