EchoStar XXIII (EchoStar-23) at 68° West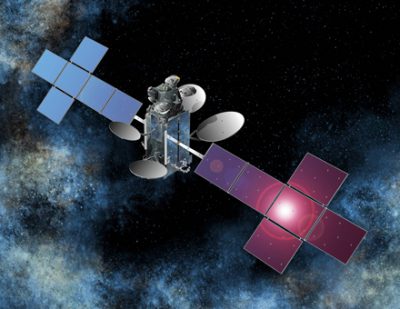 In April 2014 EchoStar Corp. ordered their EchoStar XXIII high-power satellite with Space Systems/Loral (SS/L). EchoStar XXIII is a very flexible tri-band satellite capable of providing service from any of eight different orbital slots. Its communications payload consists of 32 Ku-Band transponders as well Ka- and S-Band payloads. The satellite is designed to provide service for 15 years or longer. It will utilize SS/L's flight-proven SSL-1300 spacecraft bus.
EchoStar 23 will utilize the long-stored bus from the cancelled CMBStar 1 (EchoStar-13) satellite.
EchoStar XXIII was launched on March 16th, 2017 on a Falcon 9 rocket operated by launch operator SpaceX from the Kennedy Space Center in Florida, USA.
EchoStar XXIII (EchoStar-23) at 68° West