United States Space Force (USSF)
Global Positioning System (GPS)
The Global Positioning System (GPS), known as Navigation Satellite Time And Ranging GPS (NAVSTAR GPS) is a space-based radio-navigation system consisting of a constellation of satellites broadcasting navigation signals and a network of ground- and satellite control stations used for monitoring and control. The Global Positioning System (GPS) is owned by the United States government and operated by the United States Space Force (USSF), the space service branch of the U.S. Armed Forces, based in The Pentagon, Washington USA.
In December 2019, the USSF was established as an independent military service within the Department of the Air Force, with its own service chief. The Chief of Space Operations is a member of the Joint Chiefs of Staff.
GPS is a Global Navigation Satellite System (GNSS) that enables GPS receivers to receive geolocation and time information from four or more GPS satellites anywhere on or near the Earth's surface where there is an unobstructed line of sight. It operates independently of telephonic or internet reception and does not require the user to transmit any data. However, GPS positioning information can be enhanced by these technologies. GPS provides critical positioning capabilities to military, civil, and commercial users globally. Although the United States government is responsible for the creation, control, and maintenance of the GPS system, it is freely accessible to anyone with a GPS receiver.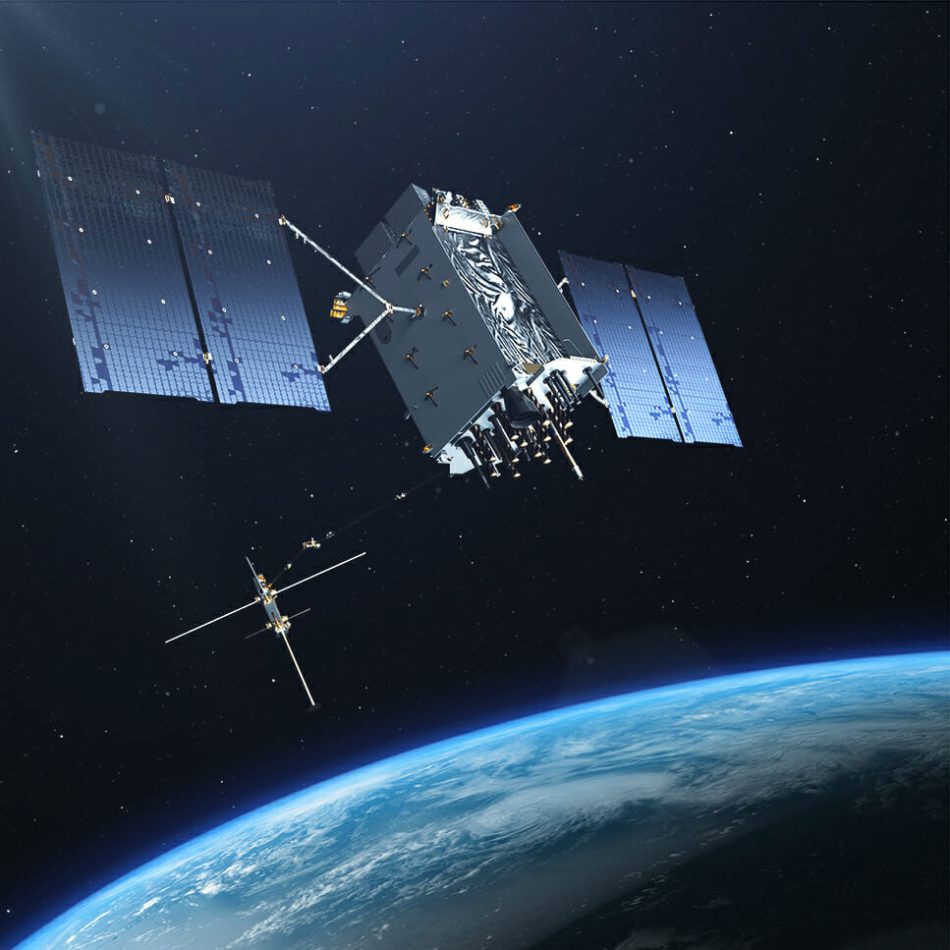 The GPS constellation of orbiting satellites provides position, navigation, and timing data to military and civilian users globally. The system is operated and controlled by Space Delta 8, located at Schriever Air Force Base, Colorado, USA.
Currently 31 GPS satellites orbit the Earth at an altitude of approximately 17,702km (11,000 miles) providing users with accurate information on position, velocity, and time anywhere in the world and in all weather conditions.
Following the lifting of selective availability in 2000, GPS accuracy improved from about 5m (16ft). GPS receivers utilizing the L5 band have significantly higher accuracy, capable of pinpointing locations to within 30cm (11.8inch), while high-end users (such as engineering and land surveying applications) can achieve accuracy within 2cm, or even sub-millimeter accuracy for long-term measurements, using several of the bandwidth signals. Consumer devices, including smartphones, can achieve an accuracy of up to 4.9m (or even better with assistive services like Wi-Fi positioning enabled). As of May 2021, 16 GPS satellites are broadcasting L5 signals, which are currently considered pre-operational and scheduled to reach 24 satellites by the year 2027.
GPS satellites fly in Medium Earth Orbit (MEO) at an altitude of approximately 20,200km (12,550mi). Each satellite circles the Earth twice a day. The satellites in the GPS constellation are arranged into six equally-spaced orbital planes surrounding the Earth. Each plane contains four "slots" occupied by baseline satellites. This 24-slot arrangement ensures users can view at least four satellites from virtually any point on the planet.
The USSF normally flies more than 24 GPS satellites to maintain coverage whenever the baseline satellites are serviced or decommissioned. The extra satellites may increase GPS performance but are not considered part of the core constellation.

History
The U.S. Department of Defense initiated the GPS project in 1973 to address the limitations of previous navigation systems, incorporating concepts from classified engineering studies conducted in the 1960s. The U.S. Department of Defense (DoD) developed the system, utilizing 24 satellites initially intended for military use. The system became fully operational in 1995, with civilian use permitted from the 1980's.
The first prototype spacecraft was launched in February 1978, achieving full operational capability of the 24-satellite constellation in 1993. The system has since undergone modernization efforts, including the development of the GPS Block IIIA satellites and the Next Generation Operational Control System (OCX), which were approved by the U.S. Congress in 2000 to meet evolving demands and technological advancements.
Starting in the early 1990's, the U.S. government intentionally degraded GPS positional accuracy through the Selective Availability program, which allowed for selective degradation or denial of access to the system, as was demonstrated during the Kargil War in 1999 when the Indian military was denied access. However, this practice was discontinued on May 1st, 2000, as per a bill signed by President Bill Clinton. As a result of this, many countries have pursued alternative global or regional satellite navigation systems;
GLOSNASS, the Russian Global Navigation Satellite System was developed at the same time with GPS, but suffered from incomplete coverage of the globe until the mid-2000's.
BeiDou Navigation Satellite System in China, began global services in 2018, and finished its full deployment in 2020,
Galileo Global Navigation Satellite System (Galileo GNSS), developed by ESA and operated by EUSPA from Europe,
India Regional Navigation Satellite System (IRNSS), operating as NavIC and developed by ISRO from India,
Quasi-Zenith Satellite System (QZSS or nicknamed Michibiki), developed by the government of Japan, is a GPS satellite-based augmentation system to enhance GPS's accuracy in Asia-Oceania with focus on Japan, with satellite navigation independent of GPS scheduled for 2023.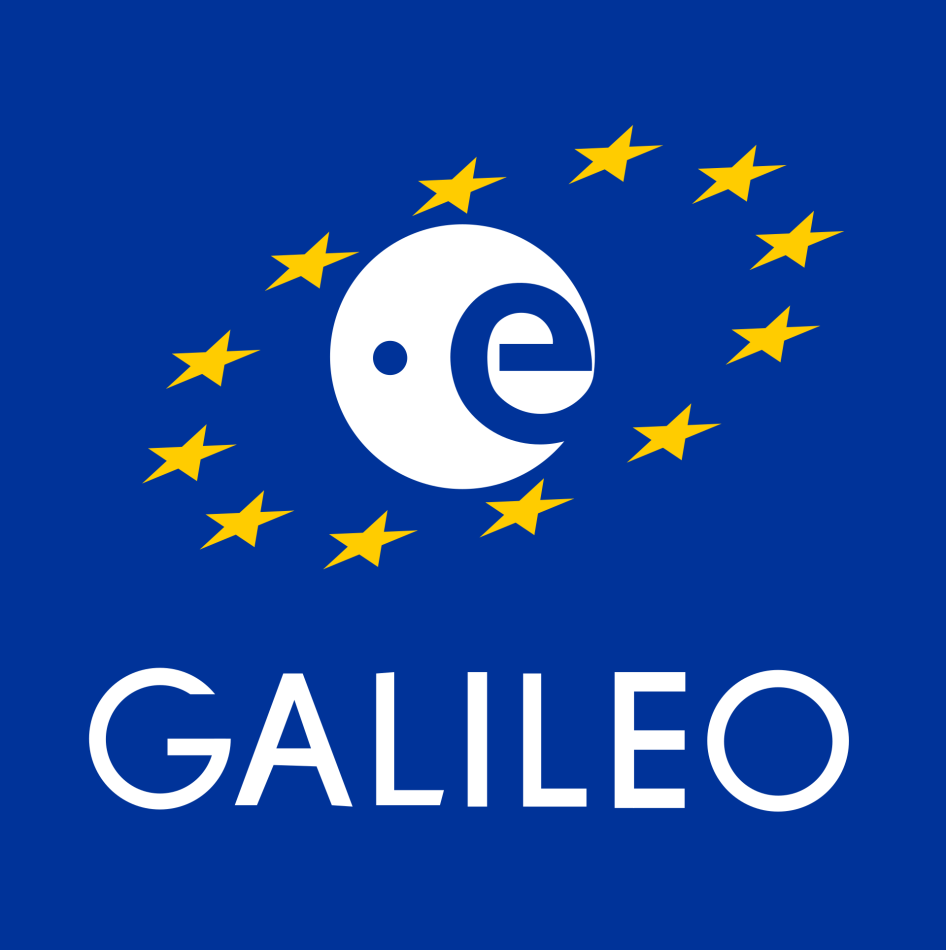 In May 2008 the U.S. Air Force (USAF) awarded Lockheed Martin a contract to build the next-generation Global Positioning System Space System program, known as GPS III. This program will improve position, navigation, and timing services for the warfighter and civil users worldwide and provide advanced anti-jam capabilities yielding superior system security, accuracy and reliability.
In June 2011, the USAF successfully completed a GPS constellation expansion known as the "Expandable 24" configuration. Three of the 24 slots were expanded, and six satellites were repositioned, so that three of the extra satellites became part of the constellation baseline. As a result, GPS now effectively operates as a 27-slot constellation with improved coverage in most parts of the world.


All trademarks, logos and images mentioned and showed on this page are property of their respective owners.

Resources
www.gps.gov
www.spaceforce.mil
www.faa.gov
www.gpsworld.com
www.wikipedia.org
www.ulalaunch.com
www.euspa.europe.eu
www.galileognss.eu
www.esa.int
www.nps.gov
www.nssdc.gsfc.nasa.gov
www.gsc-europe.eu
www.glosnass-iac.ru
www.beidou.gov.cn
www.isro.gov.in
www.qzss.go.jp
www.afsc.af.mil
www.space.skyrocket.de
www.af.mil
www.n2yo.com
www.space.com
www.airforce-technology.com edition January 18th, 2023
www.gpsworld.com
www.airandspaceforces.com
www.astrotech.com
Satellite fleet by United States Space Force (USSF)