Global Positioning System (GPS)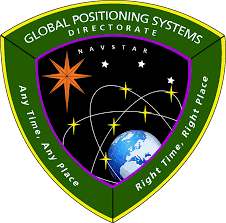 Global Positioning System (GPS)

The Global Positioning System (GPS), known as Navigation Satellite Time And Ranging GPS (NAVSTAR GPS) is a space-based radio-navigation system consisting of a constellation of satellites broadcasting navigation signals and a network of ground- and satellite control stations used for monitoring and control. The system is owned by the United States government and operated by the United States Space Force (USSF), the space service branch of the U.S. Armed Forces, based in The Pentagon, Washington USA.

GPS is a Global Navigation Satellite System (GNSS) that enables GPS receivers to receive geolocation and time information from four or more GPS satellites anywhere on or near the Earth's surface where there is an unobstructed line of sight. It operates independently of telephonic or internet reception and does not require the user to transmit any data. However, GPS positioning information can be enhanced by these technologies. GPS provides critical positioning capabilities to military, civil, and commercial users globally. Although the United States government is responsible for the creation, control, and maintenance of the GPS system, it is freely accessible to anyone with a GPS receiver.

The GPS constellation of orbiting satellites provides position, navigation, and timing data to military and civilian users globally. The system is operated and controlled by Space Delta 8, located at Schriever Air Force Base, Colorado, USA. GPS satellites fly in Medium Earth Orbit (MEO) at an altitude of approximately 20,200km (12,550mi). Each satellite circles the Earth twice a day. The satellites in the GPS constellation are arranged into six equally-spaced orbital planes surrounding the Earth. Each plane contains four "slots" occupied by baseline satellites. This 24-slot arrangement ensures users can view at least four satellites from virtually any point on the planet.

In May 2008 the U.S. Air Force (USAF) awarded Lockheed Martin a contract to build the next-generation Global Positioning System Space System program, known as GPS III. This program will improve position, navigation, and timing services for the warfighter and civil users worldwide and provide advanced anti-jam capabilities yielding superior system security, accuracy and reliability.

In June 2011, the USAF successfully completed a GPS constellation expansion known as the "Expandable 24" configuration. Three of the 24 slots were expanded, and six satellites were repositioned, so that three of the extra satellites became part of the constellation baseline. As a result, GPS now effectively operates as a 27-slot constellation with improved coverage in most parts of the world.
List of Active GPS Satellites:
| | | | |
| --- | --- | --- | --- |
| Satellite | Launch Date | Launcher | Launch Operator |
| GPS IIR-2 (USA-132) | Jul 23rd, 1997 | Delta II 7925 | Boeing USA |
| GPS IIR-3 (USA-145) | Oct 7th, 1999 | Delta II 7925 | Boeing USA |
| GPS IIR-4 (USA-150) | May 11th, 2000 | Delta II 7925 | Boeing USA |
| GPS IIR-5 (USA-151) | Jul 16th, 2000 | Delta II 7925 | Boeing USA |
| GPS IIR-7 (USA-156) | Jan 30th, 2001 | Delta II 7925 | Boeing USA |
| GPS IIR-8 (USA-166) | Jan 29th, 2003 | Delta II 7925 | Boeing USA |
| GPS IIR-9 (USA-168) | Mar 31st, 2003 | Delta II 7925 | Boeing USA |
| GPS IIR-10 (USA-175) | Dec 21st, 2003 | Delta II 7925 | Boeing USA |
| GPS IIR-11 (USA-177) | Mar 20th, 2004 | Delta II 7925 | Boeing USA |
| GPS IIR-12 (USA-178) | Jun 23rd, 2004 | Delta II 7925 | Boeing USA |
| GPS IIR-13 (USA-180) | Jun 11th, 2004 | Delta II 7925 | Boeing USA |
| GPS IIR-14 (USA-183) | Sep 26th, 2005 | Delta II 7925 | Boeing USA |
| GPS IIR-15 (USA-190) | Sep 25th, 2006 | Delta II 7925 | Boeing USA |
| GPS IIR-16 (USA-192) | Nov 17th, 2006 | Delta II 7925 | Boeing USA |
| GPS IIR-17 (USA-196) | Oct 17th, 2007 | Delta II 7925 | ULA USA |
| GPS IIR-18 (USA-199) | Dec 20th, 2007 | Delta II 7925 | ULA USA |
| GPS IIR-19 (USA-201) | Mar 15th, 2008 | Delta II 7925 | ULA USA |
| GPS IIR-20 (USA-203) | Mar 24th, 2009 | Delta II 7925 | ULA USA |
| GPS IIR-21 (USA-206) | Aug 17th, 2009 | Delta II 7925 | ULA USA |
| GPS IIF-1 (USA-213) | May 28th, 2010 | Delta IV | ULA USA |
| GPS IIF-2 (USA-232) | July 16th, 2011 | Delta IV | ULA USA |
| GPS IIF-3 (USA-239) | Oct 4th, 2012 | Delta IV | ULA USA |
| GPS IIF-4 (USA-242) | May 15th, 2013 | Atlas V | ULA USA |
| GPS IIF-5 (USA-248) | Feb 21st, 2014 | Delta IV | ULA USA |
| GPS IIF-6 (USA-251) | May 17th, 2014 | Delta IV | ULA USA |
| GPS IIF-7 (USA-256) | Aug 2nd, 2014 | Atlas V | ULA USA |
| GPS IIF-8 (USA-258) | Oct 29th, 2014 | Atlas V | ULA USA |
| GPS IIF-9 (USA-260) | Mar 25th, 2014 | Delta IV | ULA USA |
| GPS IIF-10 (USA-262) | July 15th, 2015 | Atlas V | ULA USA |
| GPS IIF-11 (USA-265) | Oct 31st, 2015 | Atlas V | ULA USA |
| GPS IIF-12 (USA-266) | Feb 10th, 2016 | Atlas V | ULA USA |
| GPS III-SV01 (USA-289) | Dec 23rd, 2018 | Falcon 9 | SpaceX USA |
| GPS III-SV02 (USA-293) | Aug 22nd, 2019 | Delta IV | ULA USA |
| GPS III-SV03 (USA-304) | Jun 30th, 2020 | Falcon 9 | SpaceX USA |
| GPS III-SV04 (USA-309) | Nov 5th, 2020 | Falcon 9 | SpaceX USA |
| GPS III-SV05 (USA-319) | Jun 17th, 2021 | Falcon 9 | SpaceX USA |
| GPS III-SV06 (USA-343) | Jan 18th, 2023 | Falcon 9 | SpaceX USA |