Satellite Vu
Satellite Vu is a privately funded start-up Earth Observation and satellite imagery analytics company headquartered in London, UK. The company will launch a constellation consisting of 7 infrared satellites to monitor the heat emissions from any structure on the planet to support activity-based intelligence, building efficiency improvements to support decision making around the world related to: the Energy industry, investors monitoring economic activity, sustainable finance, Natural Disaster responders, building operators & Plastics Cleanup.
The company ordered its first infrared LEO satellite in December 2021 from UK-based Surrey Satellite Technology, Ltd. (SSTL). A second identical satellite was ordered with SSTL in July 2022. The first satellite is scheduled for launch in Q1 2023 on a Falcon 9 rocket operated by SpaceX.
Satellite Vu has raised a combined total of 20 million UKP from grants and venture capital led by Seraphim Space Investment Trust including Lockheed Martin, In-Q-Tel, UK Space Agency, E2MC Ventures, Molten, A/O PropTech and 11 more.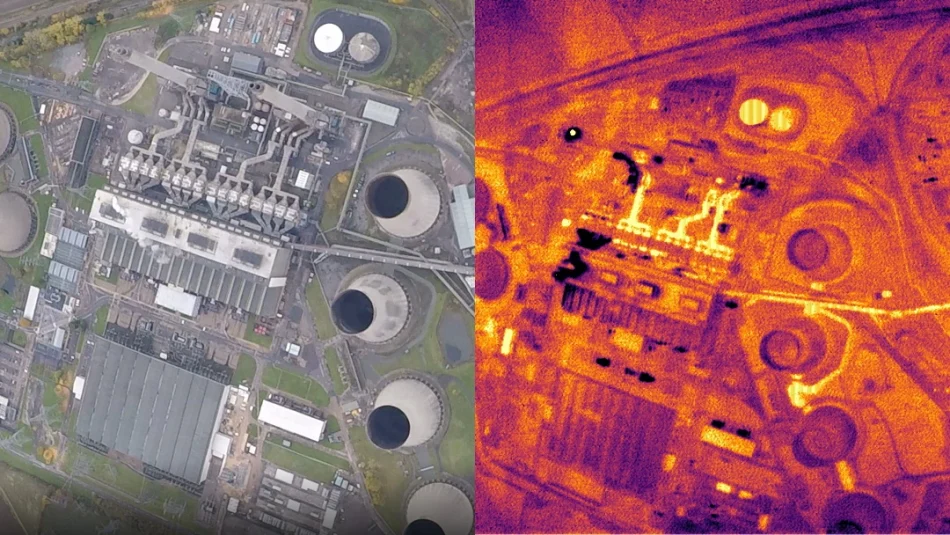 Company History
In 2016 Satellite Vu was founded by Anthony Baker (CEO), Simon Tucker (VP Business Development) and Tobias Reinicke (CTO). The founders started the company with the aim to fill the void in high resolution thermal data from space. The company was incorporated on May 5th that year and turned into a high-growth space tech company poised to help the globe address its sustainability challenges through high-resolution thermal imaging.
In April 2021 Satellite Vu raised 5 million USD funding in a seed round from investers Contrarian Ventures and Lockheed Martin and In-Q-Tel, Inc. from the USA.
In October 2021 the company raised another 20 million USD in a Series-A funding round led by Seraphim Space Investment Trust with participation of Drape Esprit, A/O PropTech, Ridgeline Ventures, Earth science Foundation, E2MC Ventures and Stellar Solutions/Ford Family Trust.
In November 2021 the company secured a 2 million USD funding boost from the UK Space Agency.
In December 2021 the company ordered its first Infrared Satellite with satellite manufacturer Surrey Satellite Technology, Ltd. (SSTL), based in the UK. The satellite will be built as a pathfinder for Satellite Vu's proposed seven-satellite constellation. The spacecraft would be built for launch in Q4 2022.
In March 2022 the company closed a second round of its Series A funding bringing total investment to 26,8 million USD. New participations included Lockheed Martin, Contrarian Ventures and In-Q-Tel.
On April 22nd, 2022 Satellite Vu received an investment of 5 million USD from investers Seraphim Space, Stellar Solutions, A/O Proptech, Ridgeline Ventures, E2MC Ventures, Earth Science Foundation and the National Space Innovation Programme.
In July 2022 the company ordered another Infrared satellite from SSTL to grow its thermal imaging collection capacity.  The second mid-wave infra-red (MWIR) thermal imaging satellite is a clone of the first satellite that was ordered in 2021. The second satellite is expected to be launched in early 2024.

On October 5th, 2022 Satellite Vu partnered with communications company Viasat, to ensure rapid commanding, reception and dissemination of thermal imagery from Satellite Vu's satellites. Viasat will serve as the company's exclusive ground service provider.

All trademarks, logos and images mentioned and showed on this page are property of their respective owners.

Resources
www.satellitevu.com
www.crunchbase.com
www.aoproptech.com
www.spacenews.com edition December 17th, 2021
www.techcrunch.com edition March 1st, 2022
www.news.satnews.com March 20th, 2022
www.spacenews.com edition July 21st, 2022
www.satellitetoday.com edition July 22nd, 2022
www.sstl.co.uk
www.innoloft.com
www.pitchbook.com
www.esri.com
www.tracxn.com
www.spacewatch.global
www.cventures.vc
www.ukspace.com
www.spacewatch.global edition October 5th, 2022