Advantest Spectrum Analyzer U3641 (9kHz-3GHz)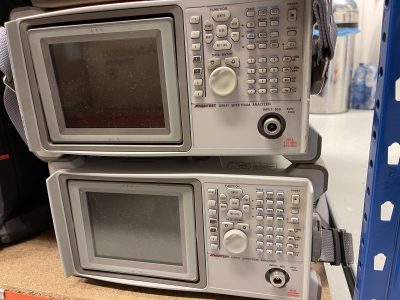 | | |
| --- | --- |
| Condition: | Used and tested |
| Model: | U3641 |
| Manufacturer: | Advantest |
Perhaps you're interested in this alternative product:
Advantest Spectrum Analyzer U3641 (9kHz-3GHz)
The Advantest U3641 is a 3GHz Spectrum Analyzer ideal for field use. With a light weight, compact size and three-way power supply includng battery operation, the U3641 has been designed specially for field installation and maintenance applications.
In addition, with the inclusion of a synthesized local oscillator, the U3641 allows high-precision and high-stability measurements with a minimum resolution bandwidth of 100Hz. A fast zero span sweep speed of 50ps allows characterization of burst signal rising and falling edges and the measurement of power during on and off periods.
Compact easy-to-use Spectrum Analyzer including color LCD-display and portable battery pack. Tested before release and we provide 90-day warranty.
Please refer to datasheet for specifications.
Advantest Spectrum Analyzer U3641 (9kHz-3GHz)
Advantest Spectrum Analyzer U3641 (9kHz-3GHz)