GeoSat Microwave BUC 50W Ku-Band (13.75 – 14.5GHz)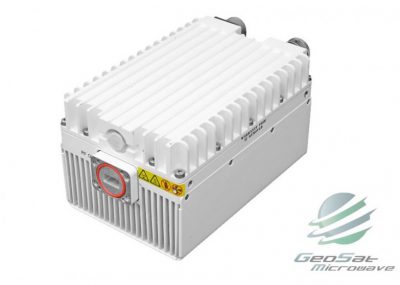 GeoSat Microwave BUC 50W Ku-Band (13.75 – 14.5GHz)
Model: GBE50KU3

The GeoSat 50W Ku-band BUC is designed for high efficiency resulting in an optimal compact form factor with high performance and reliability.
Features:
Higher reliability from integrated design principle
Light Weight & Reasonable Size
AC Powered
Covers Standard and Extended Freq.
Performing well at wide temperature range
Meet ETSI, FCC standards
3 Year GeoSat Product Warranty
GeoSat Microwave is a leading manufacturer and developer of low power/high power Block Up Converters (BUC), Block Down Converters (BDC), Low Noise Block Down Converters (LNB) and Low Noise Amplifiers (LNA).
GeoSat's state of the art technology and experienced engineers provide the most cost efficient, compact and reliable equipment to system integrators, satellite service providers, Broadcasters and Teleports worldwide.
GeoSat Microwave provides products for Ku-Band, Ka-Band, X-Band and C-Band applications that include a 3-year warranty. As European distributor, Skybrokers provides flexible Worldwide shipping options and we have access to a high number of items in stock for quick release.
GeoSat Microwave BUC 50W Ku-Band (13.75 – 14.5GHz)