Skybrokers installed three Andrew 7.6m Earth Station Antennas at the OMNIAccess Teleport at Palma de Mallorca (Balearic Islands)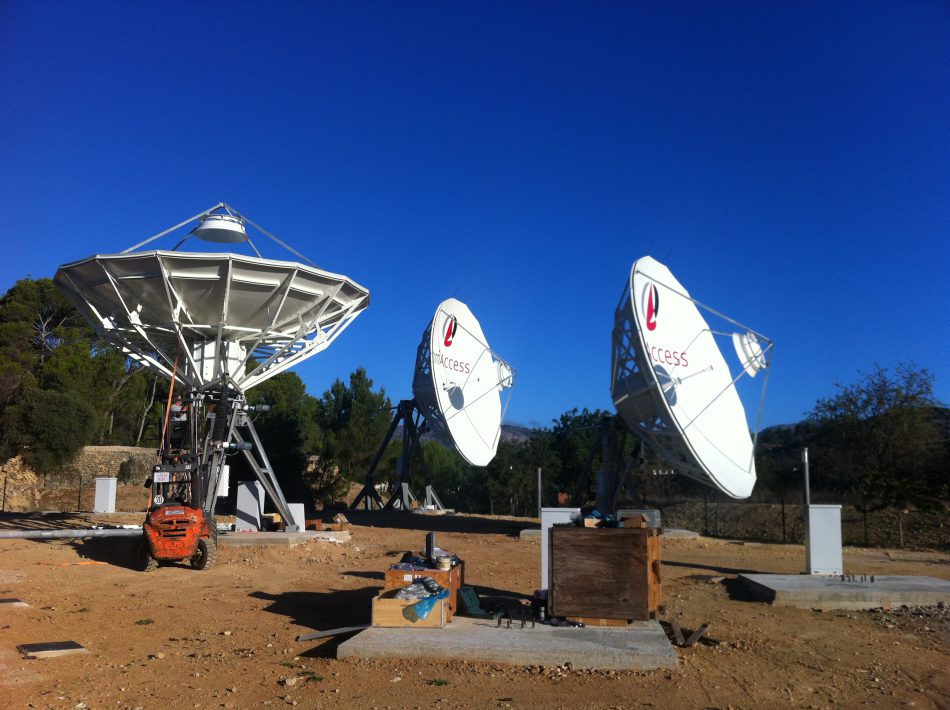 For the built of a newly formed teleport for OMNIAccess Marine Network Solutions, Skybrokers installed in October 2013 three Andrew 7.6m Satellite Earth Station Antennas on Mallorca, Balearic Islands of Spain. The project contained one refurbished 7.6m antenna delivered by us and two 7.6m antennas that were sourced new.
Our four-member project and installation team assembled, aligned and commissioned all antennas in November 2013 with great help of the technical crew of OMNIAccess, a provider of internet connectivity to the Super Yachts and other maritime vessels.