Vector Launch (Defunct)
Vector Launch, formerly Vector Space Systems, Inc, was a start-up micro-satellite space launch company that connected space startups with launch-enabling platforms and vehicles. It developed its Block Zero rockets and Block One commercial satellite, enabling government and commercial customers to buy payload space and launch microsatellites into space. Vector was headquartered in Tucson Arizona, USA.
The company was one of several developing small launch vehicles to serve the growing small satellite market. Vector was focused on the very small end of the market. Their Vector 1 launcher was capable of placing satellites weighing up to 45 kgs into Low Earth Orbit (LEO), and 25 kgs into a standard Sun Synchronous Orbit (SSO). The launches would cost 2 to 3 million USD each.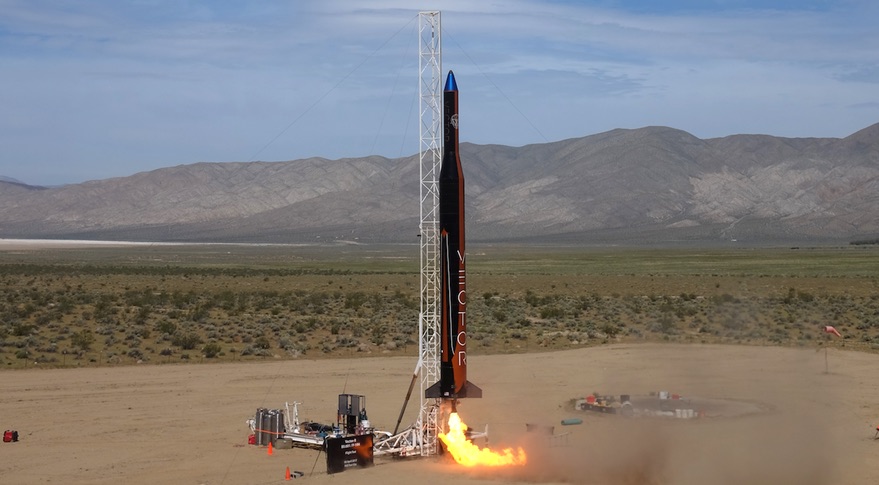 Vector was founded in 2016 and raised various series of funding. In August 2019 the company paused operations and lost their CEO as part of financial structures. Vector filed for Chapter 11 bankruptcy protection after the withdrawal of financial support from their largest investor, Sequoia Capital. In late 2020 the company emerged from bankruptcy but finally ceased business in January 2021.

Company History
Vector was founded in March 2016 by Jim Cantrell, John Garvey, Shaun Coleman, Ken Sunshine, and Eric Besnard, Cantrell previously worked with Elon Musk founding SpaceX in 2001 and was involved in the technical and financial development of several startups including Skybox Imaging (now Planet Labs), Atlas Ground Systems, ICEYE, PlanetIQ and LEO satellite operator BlackSky. Ken Sunshine previously worked for Virgin Galactic, Moon Express and Orbital Science and Eric Besnard was a former NASA and Air Force Engineer. The company started in Huntington Beach and moved its headquarters to Tucson, Arizona, some years ago.
In April 2016 the company received more than 1 million USD funding from Space Angel Network, a group of individual angel investors that make early-stage investments in space companies, to continue development of its Vector small launch vehicle.
In July 2016 Vector formed a subsidiary with the acquisition of Garvey Spacecraft Corp, a California company that has been working for more than a decade on small launch vehicle concepts.
In November 2016 the company raised another 1.25 million USD in funding to support development of its small launch vehicle, with a goal of a first launch in 2018.
In December 2016 the company leased land in a business park near the Tucson airport for the construction of the launch site.
In May 2017 the company performed the first tests of an engineering model of its Vector-R rocket, designated P-19H. The launcher lifted off from a pad in California's Mojave Desert. The test took place after the computers aborted an earlier attempt in April because an unspecified problem in the final seconds.
In June 2017 Vector raised another 21‌ million USD in a Series A funding. The funding was led by Sequoia Capital, and also included Shasta Ventures and Lightspeed.
In February 2018 CubeSat UK-based LEO satellite operator Open Cosmos signed an agreement to secures dedicated launches from Vector.
In October 2019 the company received another round of 70 million USD Series B funding round to move into full operations.
On August 3rd, 2018 Vector carried out a second successful low-altitude test flight of the Vector-R rocket lifted off from future site of Spaceport Camden in Camden County, Georgia, near the Atlantic coast.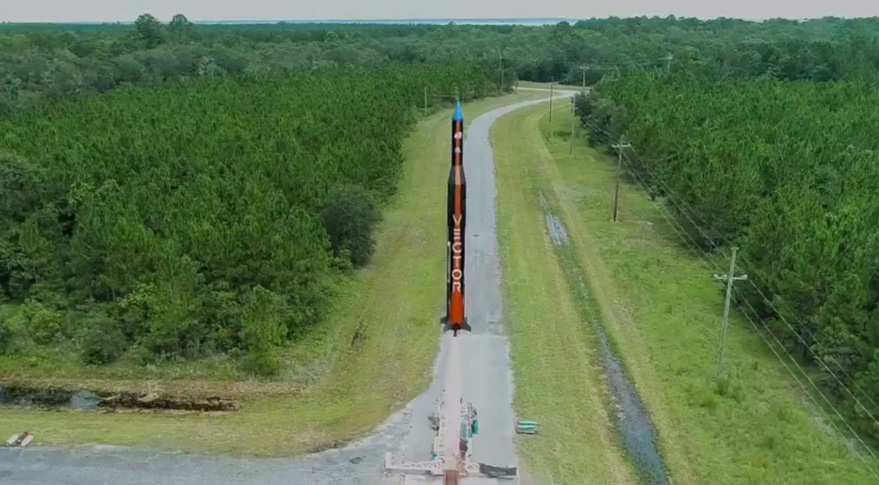 In August 2019 Vector Launch signed a 3.4 million USD contract with the Air Force Rocket Systems Launch Program office to lift experimental satellites to low Earth orbit. The contract falls under the Small Rocket Program-Orbital (SRP-O) program run by the Space and Missile Systems Center's launch enterprise experimental division at Kirtland Air Force Base in Albuquerque, New Mexico. 
On August 12th 2019 the firm suspended operations and lost its CEO Jim Cantrell, as part of a 'major change in financing'. The company continued to maintain an engineering facility in Huntington Beach.
On December 16th, 2019 Vector Space Systems, Inc. filed for Chapter 11 bankruptcy protection after the withdrawal of financial support by Sequoia Capital, one of the company's largest investors. Sequoia decided to stop investing due to a high burn rate and the company not meeting projections. Vector's satellite assets, GalacticSky, were sold to Lockheed Martin for 4.25 million USD. The company laid off most of its 150 coworkers.
On October 29th, 2020, Vector re-emerged from Chapter-11 with a new CEO to focus the company on suborbital and orbital flights, targeting both the governmental and commercial sectors. The company was renamed Vector Launch, Inc.
On January 11th, 2021 it was unanimously decided by Vector's remaining shareholders to cease business activities with minimal impact on customers, counterparties and the wider financial markets.

All trademarks, logos and images mentioned and showed on this page are property of their respective owners.

Resources
www.vector-launch.com
www.cbinsights.com
www.spacenews.com edition April 26th, 2016
www.theverge.com edition April 26th, 2016
www.spacenews.com edition July 22nd, 2016
www.spacenews.com edition November 16th, 2016
www.spacenews.com edition December 16th, 2016
www.crunchbase.com
www.spacenews.com edition May 3rd, 2017
www.spacenews.com edition October 19th, 2018
www.spacenews.com edition August 7th, 2019
www.tucsonsentinel.com edition August 11th, 2019
www.socaltech.com edition August 12th, 2019
www.wsj.com edition December 16th, 2019
www.socaltech.com edition December 19th, 2019
www.kgun9.com edition November 11th, 2020