Skybrokers decommissioned the former Belgium Satellite Services (Proximus) Teleport in Liedekerke in Belgium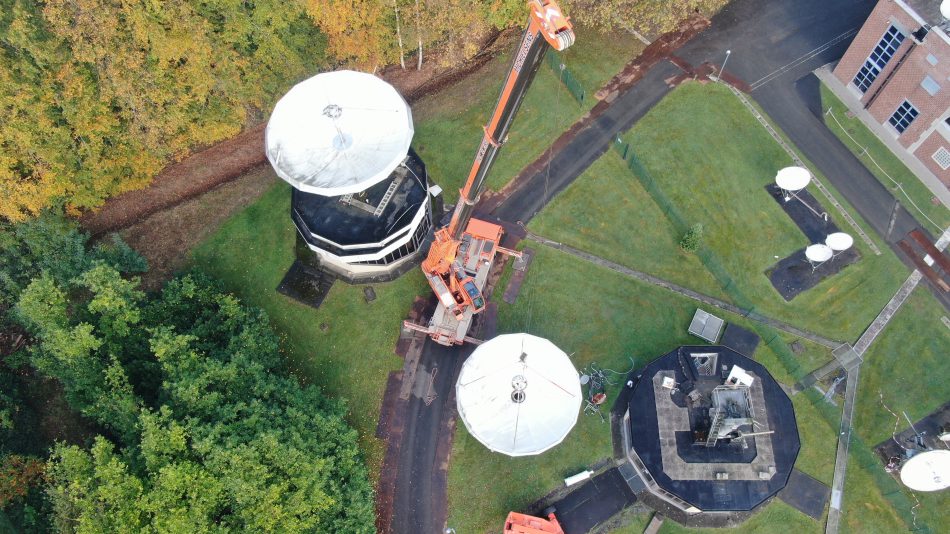 Over the course of 2.5 weeks Skybrokers team prepared, de-installed and disassembled four large Earth Station Antennas from the former Belgium Satellite Services (BSS) site in Liedekerke, Brussels area in Belgium. The project was successfully accomplished in October and part of November 2021. With great support from local contractors, we disposed two NEC (7m & 9m) Antennas that were recycled. An Andrew 7.6m and a VertexRSI 8.1m Antenna will be refurbished prior to resale.
The BSS Proximus Liedekerke Belgium site was cleaned in November 2021. Big project that we could do with great assistance from Proximus staff, Michielsens Crane hire and the local metal recycling company IJzerland.