Skybrokers de-installed an Andrew 5.6m Earth Station Antenna in Leipzig in Germany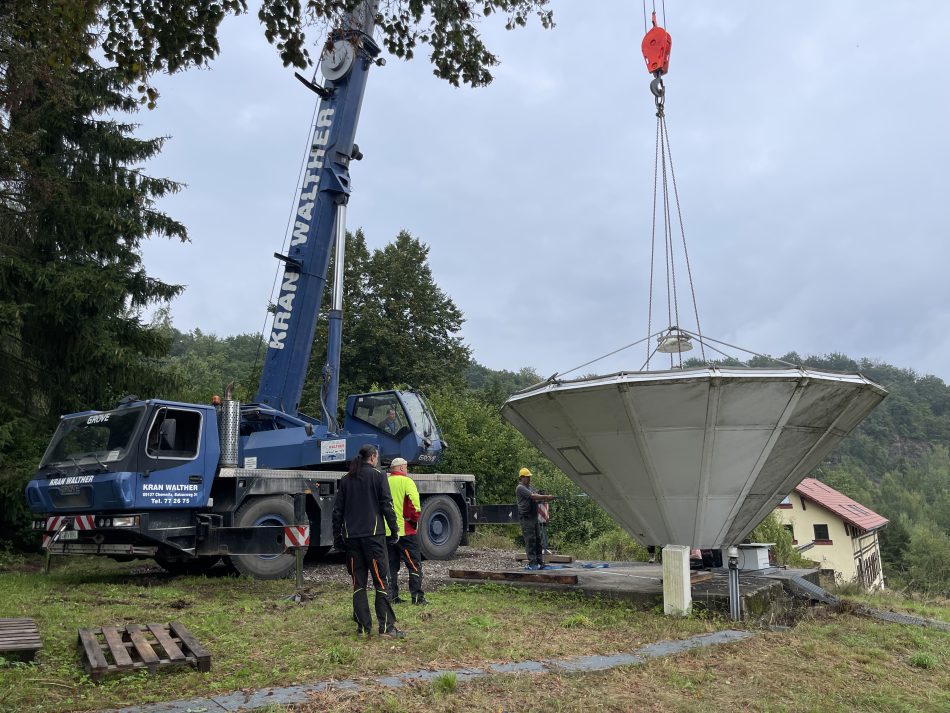 Skybrokers de-installed an Andrew 5.6m Earth Station Antenna in Leipzig in Germany
In September 2022 Skybrokers team de-installed an Andrew (ASC Signal/Kratos) 5.6m satellite antenna at FidusCrypt – USG, GmbH. company at a remote location in Penig OT Amerika, close to Leipzig in Germany. The satellite antenna was taken down and dismantled in 4 days and prepared for transportation to our antenna facility in Central Europe. The antenna will undergo full Earth Station Antenna refurbishment prior to resale.
Nice project that was executed in a short time with great help from Detlef Dews and Oliver Gitter of FidusCrypt.
FidusCrypt is a specialized company that distributes complex system technologies transferring client specific data over satellite, fiber optic, wireless, etc. The company developed its own crypto solution that protects data against all modern means of technical espionage, such as Optical, Acoustic, IT- and UAV-based espionage.