Skybrokers de-installed two Earth Station Antennas at the Brookmans Park Teleport for GlobeCast in the UK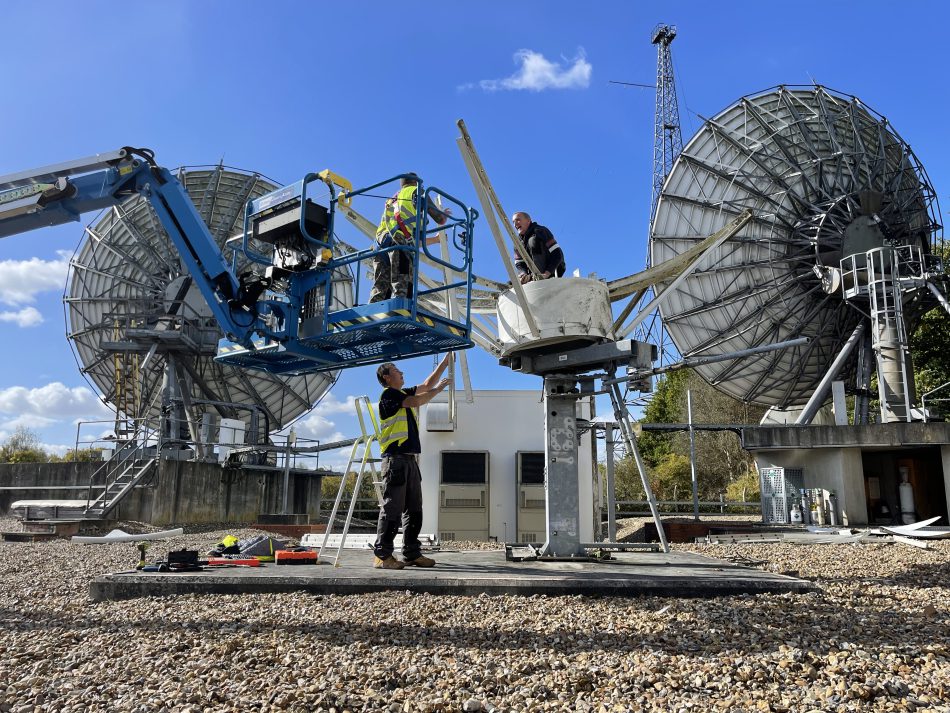 Skybrokers de-installed two Earth Station Antennas at the Brookmans Park Teleport for GlobeCast in the UK
In October 2022 Skybrokers de-installed two satellite antennas at the GlobeCast uplink facility at Brookmans Park Teleport north of London, UK. The 3-member installation team dismantled an Andrew 4.6m C-band satellite antenna and a VertexRSI 7.2m Earth Station Antenna in a two-week time frame using cranes, tele handlers and cherry pickers. All antenna parts were jet-washed and properly packed in tailor made frames and pallets for easy handling and loading. The team had to overcome some logistical challenges due to the limited space at this teleport. Both antennas were removed successfully and loaded in dedicated trucks.
Smooth project with great help from Andy, Mick and Steve from GlobeCast.
GlobeCast is a key player in media and content management for the radio and TV industry. The company provides solutions for Direct-Broadcast Satellite, Digital Terrestial Television, cable TV, IPTV and TV live events delivery. GlobeCast is fully owned by Orange, formerly France Télécom S.A that was rebranded to Orange on July 1st, 2013.