Skybrokers delivered and installed a refurbished Andrew 9.3m antenna at IABG Teleport in Germany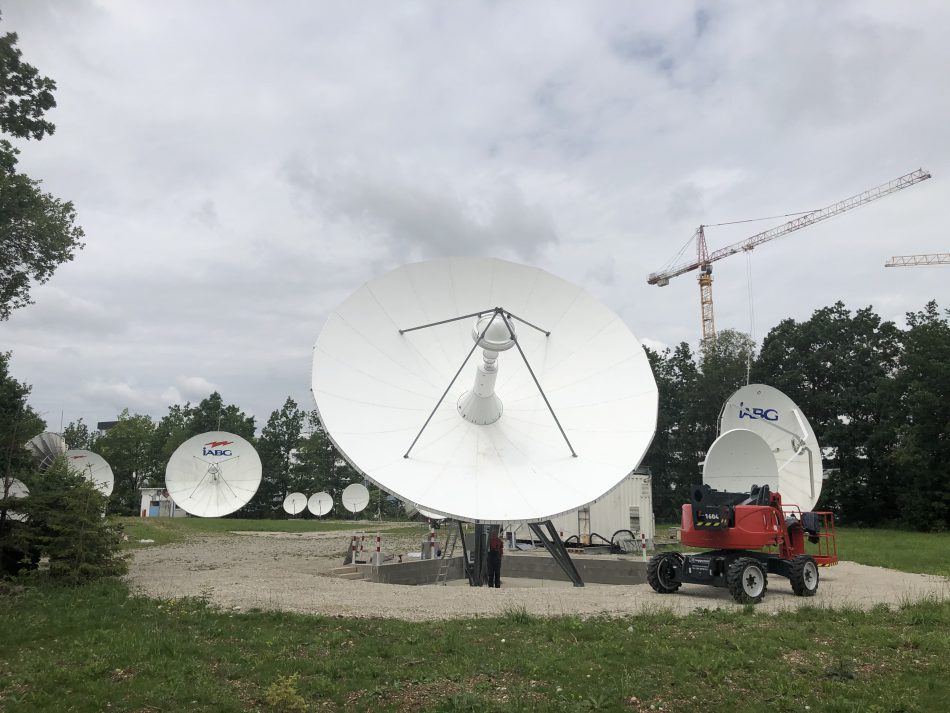 Skybrokers installed a refurbished Andrew 9.3m antenna at IABG Teleport in Germany
Skybrokers was awarded a contract to deliver and install an used and refurbished Andrew 9.3m Earth Station Antenna at the IABG Teleport in Ottobrun, near Munich in Germany. The antenna was delivered and succesfully commissioned in July 2020.
Our team refurbished the antenna prior to installation to included new motors/gearboxes, new limits and jackboots. Skybrokers installed a refurbished Andrew 9.3m antenna.
IABG Teleport is part of the IABG-Group of companies that offers integrated ground-breaking solutions in the Automotive, InfoCom, Mobility & Energy, Environment & Geodata services, Aeronautics, Space and Defense & Security sectors.
The company has a 20-year track record of providing stable and tailor-made satellite services. The Teleport in Ottobrunn near Munich has access to satellites with orbital positions ranging from 55° West to 75° East and is covering regions from Peru to the Philippines.