Skybrokers delivered and installed a refurbished Viasat 7.7m antenna at CYTA Makarios teleport on Cyprus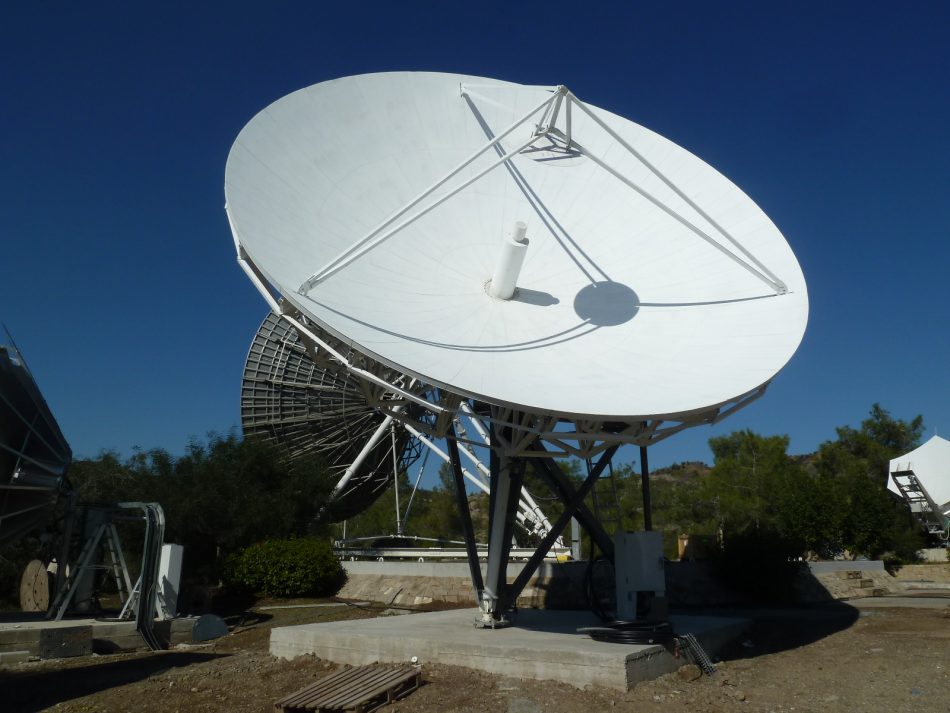 Skybrokers installed a refurbished Viasat 7.7m antenna
For an urgent project we had to deliver a 7m antenna to Cyprus for CYTA. The client inspected the antenna that we had in the USA and requested us to deliver and install it at CYTA's Makarios Teleport in Larnaca, Cyprus. Our installation team performed the installation with a tight deadline in before Christmas in 2010. The antenna was successfully commissioned in January 2011.
CYTA, the Cyprus Telecommunications Authority, is a semi-governmental organization incorporated by law. The company is the leading provider of fixed line telecommunications, mobile telecommunications and internet access in Cyprus.
CYTA was originally established as Cyprus Inland Telecommunications Authority (CITA) in 1955 but was renamed Cyta in 1961 after taking control of external communications from Cable and Wireless, Ltd.