Alga Microwave BUC 8-50W Ku-band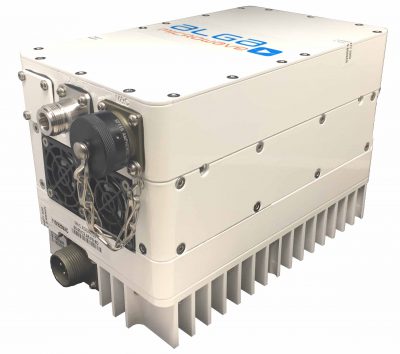 The new generation of ALGA compact BUC's.

Alga Microwave BUC Ku-band 8-50W
The Alga Microwave BUC Ku-band is an ideal solution for Communication terminals. It is designed for high efficiency resulting in an optimal compact form factor with high performance and reliability. With the advanced customer interface and HTTP embedded webpage, the operator is able to monitor and control the BUC and the System Redundancy.
Key Features
From 10 W to 100 W of available power
From 5 W to 50 W of Linear power
1:1 switching logic built into the BUC eliminating expensive external controller (Optional)
Built-in Telemetry facilities for critical parameters such as: RF power detection, mute control, over temperature shutdown, summary alarm
IP65 rated housing and Fan (weather proof construction)

Frequency and Power options
Ku-Band 8-50W BUC
C-Band 10-100W BUC
Alga Microwave (a Baylin Company) BUC's have the OEM warranty of at least 12 months. Units are factory tested and can be shipped EXW Canada or Europe.
Alga Microwave BUC 8-50W Ku-band