Nilesat
Nilesat is the Egyptian Satellite Company, a joint stock company headquartered under the Free Zone Law in 6th of October City. The company is operating the Nilesat communications satellites and transponder lease, NileSat-104 (Eutelsat 7 West A), NileSat-104B (Eutelsat 8 West B), NileSat-201 and the a fourth satellite, NileSat-301, launched in June 2022.
The company is 40% owned by the Egyptian Radio & Television Union, 10% by the Arab Organization for Industrialization, 10% by the Egyptian Company for Investment Projects and 9% share owned by the general public, Egyptian financial institutions and other investors.
Nilesat has two ground stations, a primary one in 6th of October City and a secondary ground station in Alexandria. The two ground stations were built by EADS Astrium (Boeing Defense & Space). The company operates three geosynchronous communications satellites all of which are located at 7° West.

Company History
The Company was established in 1996 to operate Egyptian satellites, associated ground control stations and uplinking facilities. Nilesat launched two satellites to the 7° West orbital neighborhood (NileSat-101 and NileSat-102). NileSat-101 reached EOL and was decommissioned in 2013, while NileSat-102 was retired in June 2018 and moved to a graveyard orbit.
Nilesat agreed with satellite operator Eutelsat for leasing capacity on Eutelsat 7 West A (Atlantic Bird 7) and is branding under NileSat-104.
In 2008 Thales Alenia Space was selected to build Nilesat's 2nd satellite, Nilesat- 201, which was launched on August 4th, 2010 on an Ariane 5 rocket operated by launch operator Arianespace. The NileSat-201 satellite, located at the 7° West slot, was built on the Thales Alenia Space Spacebus-4000B2 platform and weighs 3,129kgs. It carries 24 Ku-band transponders and four transponders in Ka-band for direct-to-home television, radio and data-transmissions in the Middle-East and North Africa.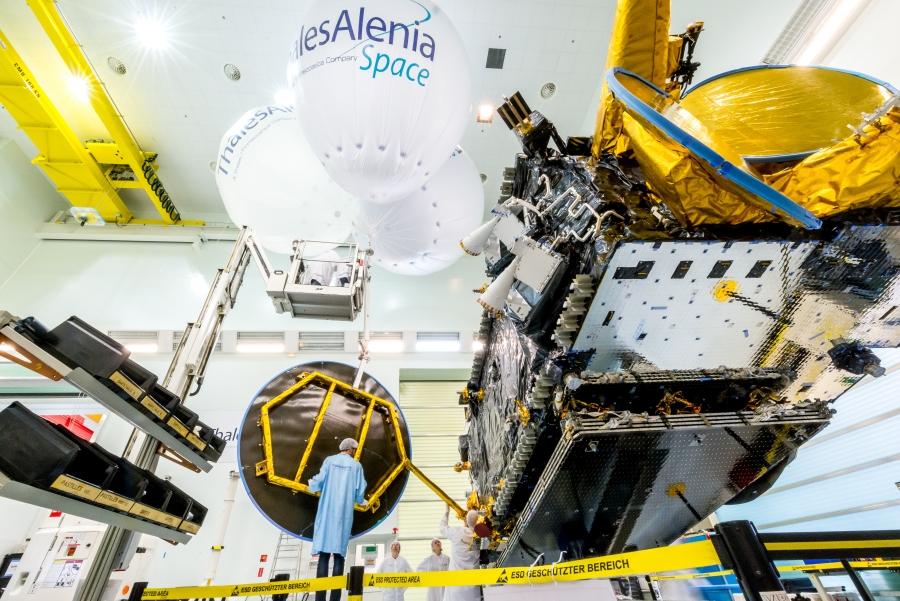 In November 2013, Nilesat broadcasted around 700 TV channels, and over 100 digital radio channels uplinked either from Cairo, Dubai, Amman, Doha, Riyadh and Beirut and covering North Africa, the Middle East and the Gulf Region. Nearly 76% of the TV channels are free to air, the remaining channels are encrypted.
In 2015 Nilesat agreed with Eutelsat for leasing capacity on Eutelsat 8 West B satellite. Nilesat is marketing its capacity under NileSat-104B. With a rapidly growing audience and channel line-up, the 7/8° West orbital location is one of the most dynamic in the global satellite tv-market. Over 30 million homes in North Africa and the Middle-East are already equipped for DTH reception of more than 800 Arabic and international channels broadcast at this position by Eutelsat and Nilesat.
Nilesat viewership in the MENA region has shown steady growth, from 11 million households in 2003 to more than 43 million households in 2014. Nilesat is enjoying the highest viewership in the MENA region according to the most recent estimations in 2014, about 95 % of the house hold in the MENA region.

All trademarks, logos and images mentioned and showed on this page are property of their respective owners.

Resources
www.nilesat.com.eg
www.wikipedia.org
www.satbeams.com
www.space.skyrocket.de
www.africanews.space edition October 16th, 2019
www.eutelsat.com