Ericsson RX8200 MPEG-2&4 HEVC Advanced Modular Receiver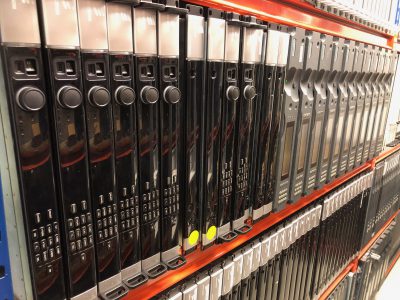 | | |
| --- | --- |
| Condition: | Used and tested |
| Model: | RX8200 |
| Manufacturer: | Ericsson |
Ericsson RX8200 MPEG-2&4 HEVC Advanced Modular Receiver (Ex Demo)
Broadcasters' requirements for differing equipment configurations and the many and varied ways in which receivers are used are driving the need for a flexible receiver platform.
The Ericsson RX8200 MPEG-2&4 Receiver has been designed to precisely meet these requirements. By allowing each individual RX8200 to be configured and tailored to the user's precise needs the perfect balance of functionality and cost can be achieved, resulting in a unit with all the required features without the additional expense of superfluous connectivity or functionality.
The Ericsson RX8200 MPEG-2&4 Receiver builds on the success and knowledge of previous generations of products to ensure an unrivaled level of quality and reliability. The RX8200 can be tailored to standard definition or high definition uses with MPEG-2 or MPEG-4 AVC decode technology whilst connectivity to the receiver is achieved with DVB-S2 satellite, IP and ASI options.
Skybrokers can source a few ex demo RX8200 receivers that have MPEG2/4 HD/SD enabled as well as DVB-S/S2, Balanced Audio option, MPEG2 4:2:2, DVB-S2 8PSK, DVB-S2 Low Symbol Rate, MPEG4 HD&SD 4:2:0, MPEG2 HD&SD 4:2:0, MPEG2 SD 4:2:2, RAS, BISS single service scrambling. Please ask us for feature list.
This Ericsson RX8200 Receiver carries a 90-day warranty and will be tested before release. It is a 'like new' unit that has been used as a demo unit or cold spare.
We have a variety configurations available from stock, NEW as well as USED. Please ask us for details.
Watch Skybrokers latest video on YouTube: New & Used Broadcast equipment and DSNG vehicles for sale!
Ericsson RX8200 MPEG-2&4 HEVC Advanced Modular Receiver