Skybrokers installed a refurbished Vertex 9.0m antenna at Media Broadcast Satellite Teleport in Usingen Germany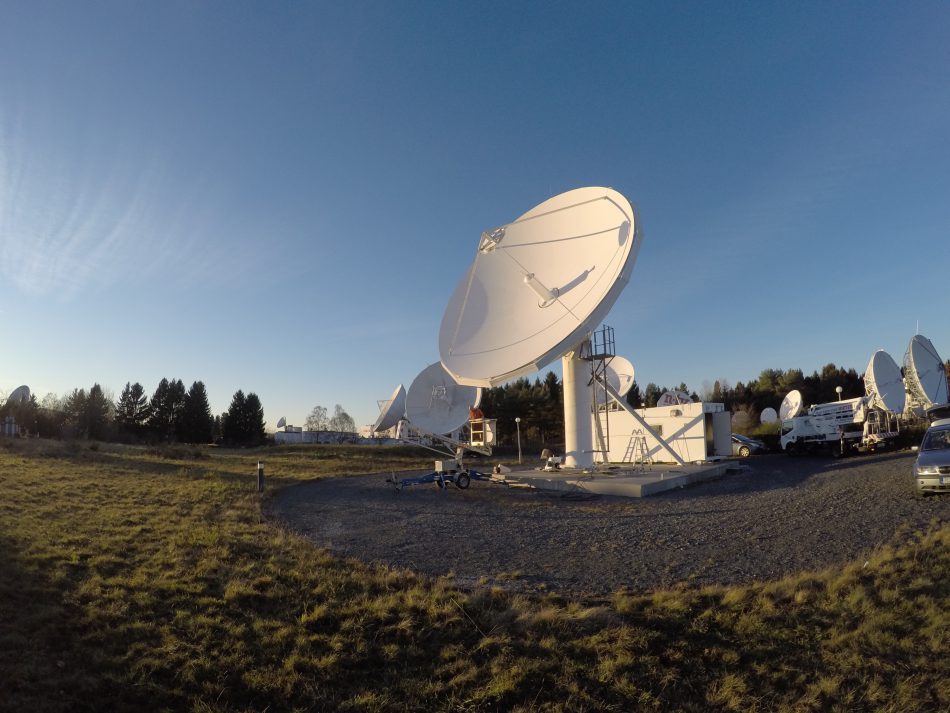 Skybrokers delivered and installed an used and refurbished Vertex 9.0m earth station antenna with a Scientific Atlanta (Viasat) 10m Pedestal mount at Media Broadcast Satellite teleport in Usingen (Frankfurt Area), Germany.
Prior to installation our team adjusted an existing foundation that was used for a 13m antenna that was removed. We used a water-cooled drill to make new holes for the 9m threaded rods to be installed in the foundation. The installation was successfully performed by a two-member installation team and took 3.5 weeks in November 2017.