Skybrokers installed a refurbished VertexRSI 7.2m antenna at Hellas-Sat teleport on Cyprus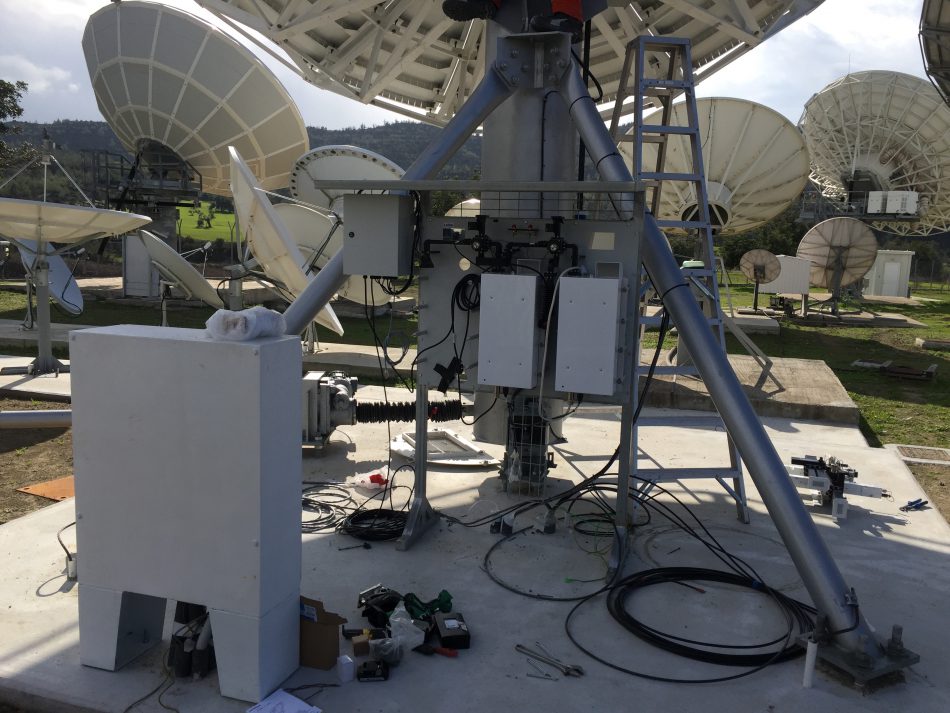 Skybrokers installed a refurbished VertexRSI 7.2m antenna at Hellas-Sat teleport on Cyprus
Skybrokers delivered and installed an used and refurbished VertexRSI 7.2m Earth Station antenna to Hellas-Sat satellite operator from Greece, at their Teleport facility on Cyprus. The antenna was checked out and refurbished at our antenna facility prior to delivery. The team installed the antenna system and performed RF tests in December 2016 & January 2017.

Hellas-Sat Satellite Operator is a premium satellite communications solutions provider founded in 2001. It operates Teleports in Greece and Cyprus and owns and operates the HellasSat-2 satellite. The company jointly owns the Hellas-Sat 3/Inmarsat S EAN satellite with Inmarsat, and operates a payload on the Hellas-Sat 4/SaudiGeoSat-1 satellite at 39° East owned by satellite operator Arabsat and King Abdulaziz City for Science and Technology (KACST).
In 2013 Hellas-Sat was acquired by Arabsat, the 6th largest satellite operator in the world. Hellas-Sat satellites are located at 39°E orbital slot offering coverage over Europe, Middle-East and Southern Africa.