ChinaSat-9B (ZX-9B) at 101° East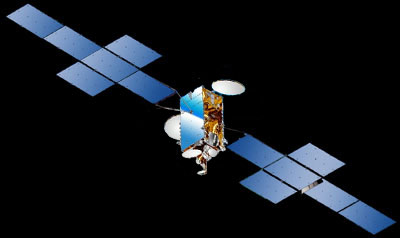 | | |
| --- | --- |
| Position: | 101° East |
| Manufacturer: | CASC |
| Operator: | ChinaSat |
| Launch operator: | CGWIC |
| Launch vehicle: | Long March 3B |
| Launch date: | 09/09/2021 |
| Expected lifetime: | |
ChinaSat-9B (ZX-9B) at 101° East
The ChinaSat-9B (ZX-9B) at 101° East satellite is operated by ChinaSat from China. The satellite will provide live broadcast services, support 4K and 8K high-definition video program transmission using a specially designed 54MHz bandwidth transponder, and provide high-quality live broadcast transmission services for large-scale events, according to manufacturer CASC.
The satellite will be operated by CASC subsidiary China Satcom and provide communication services for emergency rescue and disaster relief.
ChinaSat-9B was launched on September 9th, 2021 with a Long March 3B rocket, operated by CWGIC, from the Xichang Satellite Launch Center in southwest China. The launch was China's 33rd launch of 2021.
China Satellite Communications Co. Ltd. (ChinaSat) offers satellite communications and broadcasting services. The Company operates 15 satellites and provides satellite broadcastings, emergency support, application businesses, and customized solution services. China Satellite Communications covers its businesses in China, Australia, South-East Asia, South Asia, Middle-East, Europe and Africa.
ChinaSat is a main subsidiary of China Aerospace Science and Technology Corporation (CASC), that partially owns also Hong Kong based satellite operator APT Satellite.
ChinaSat-9B (ZX-9B) at 101° East