Global Skyware 1.2m Ka-band RxTx VSAT Antenna type 12159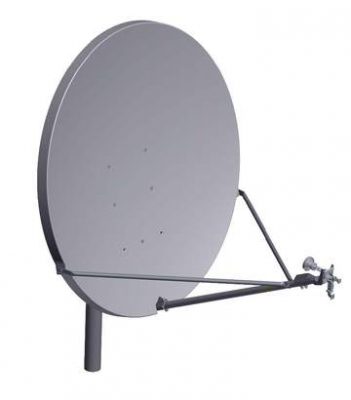 Global Skyware 1.2m Ka-band RxTx VSAT Antenna type 12159
This Global Skyware 1.2m Ka-band RxTx VSAT Antenna type 12159is a precision composite reflector that is suitable for Ka-band receiving and transmitting (RxTx). Global Skyware is driving innovation in the satellite broadband terminal equipment market by now providing high quality antenna systems for transmission and reception of satellite signals in the emerging Ka-Band. Sizes range from 69cm to 1.2m. Global Skyware custom designs have helped the largest companies in satellite broadband grow their service offering with the highest quality, cost-effective solutions.
The 1.2m Ka-Band Tx/Rx antenna is a rugged commercial grade product suitable for the most demanding applications. The reflector is thermoset-molded for strength and surface accuracy. Molded into the rear of the reflector is a network of support ribs which strengthens the antenna and sustains its critical parabolic shape necessary for transmit performance.
The XRF transceiver is the result of applying the industry's cutting-edge Ka-Band VSAT engineering techniques and production methods to result in our lightest, most compact and affordable design to date. The ruggedized IP-67 sealed enclosure integrates a BUC, LNB, field-configurable circular polarizer, OMT, and TRF guaranteeing consistent communications performance. The XRF transceiver additionally includes audible pointing assistance to simplify installation.

Features
Fine azimuth and elevation adjustment features
ISO 9001:2008 Certificate of Registration
Meets or exceeds regulatory agency requirements
Please refer to datasheet for full product specifications.
Skybrokers can support you with your VSAT antenna requirements and can ship EXW USA or Europe. Please contact us for more information.
Global Skyware 1.2m Ka-band RxTx VSAT Antenna type 12159
Global Skyware 1.2m Ka-band RxTx VSAT Antenna type 12159