Skybrokers delivered and installed a refurbished Andrew 4.5m satellite antenna at Ofcom UK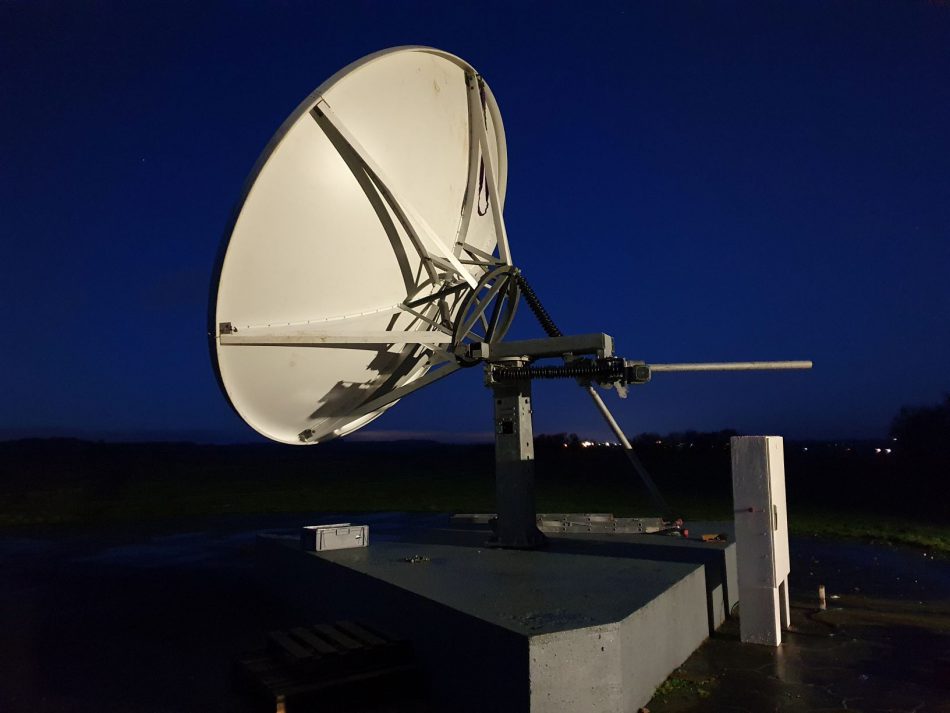 In February 2021 Skybrokers installed and commissioned an used and refurbished Andrew 4.5m Satellite Antenna with tracking at Ofcom, the communications regulator in the United Kingdom. The antenna was delivered beginning of 2020 but the installation was delayed due to the COVID-19 events. We finally commissioned the Andrew 4.5m Satellite Antenna with great help of the customer and local and remote support from our technicians in February 2021.
The Office of Communications (Ofcom), is the government-approved regulatory and competition authority for the broadcasting, telecommunications and postal industries of the UK. Ofcom has wide-ranging powers across the television, radio, telecoms and postal sectors. It has a statutory duty to represent the interests of citizens and consumers by promoting competition and protecting the public from harmful or offensive material.