ABL Space Systems
ABL Space Systems is a rocket launch company based in El Segundo CA, USA. The company developed a low-costs launch vehicle and launch systems technology using CNC and 3D printing to minimized launch operations. The start-up company manufactures its components in the USA. In October 2021 ABL received fresh capital to scale production of their RS1 rocket, a planned launch system using two stages. The launch vehicle would primarily use Rocket Propellant 1 (RP-1), the same grade of kerosene used by SpaceX' Falcon 9, ULA's Atlas V, Rocket Lab's Electron and Soyuz rockets operated by Arianespace.
The system, RS1, which stand 88ft. tall and is designed to launch as many as 1,350kgs (2,980lbs) or nearly 1½ tons, of payload to low Earth orbit (LEO). The price of each launch is 12 million USD. The cost puts the RS1 rocket in the middle of the commercial launch market. Launch operator Rocket Lab with their smaller Electron is priced at 7 million USD per launch and SpaceX' heavier Falcon 9 costs 62 million USD.
The company will offer commercial launch services from Vandenberg Air Force Base, California and Cape Canaveral Air Force Station in Florida, USA. The mobile infrastructure, designed to be transported by truck, would allow ABL to share launch pads SLC-8 at Vandenberg and LC-46 at Cape Canaveral without having to build major infrastructure.
ABL Space Systems RS1 first rocket launches are planned for late 2021 from the Pacific Spaceport Complex on Kodiak Island in Alaska USA.
Internet giant and satellite operator Amazon Kuiper Systems signed a multi-launch deal with ABL Space Systems to loft two prototype LEO satellites, Kuiper-1 and Kuiper-2 for its Project Kuiper broadband mega-constellation, in fourth quarter of 2022. Amazon has to deploy half its Project Kuiper constellation by July 2026 under its license conditions, and deploy the rest by July 2029.

Company History
Former SpaceX employees Harry O'Hanley and Dan Piemont founded ABL Space Systems in 2017. Hanley and Piemont developed a low-costs launch vehicle for the small satellite industry. ABL hired Chief Engineer Matt Becker, an original member of the Virgin Orbit propulsion team, and Guidance Navigation and Control (GNC) Director Josh Hathaway, formerly a GNC-engineer at SpaceX.
The Company is headquartered in El Segundo, California USA, where it has 30,000 sq. ft. of facilities for research, development and production. ABL is a privately-owned corporation backed by a premier group of private equity investors.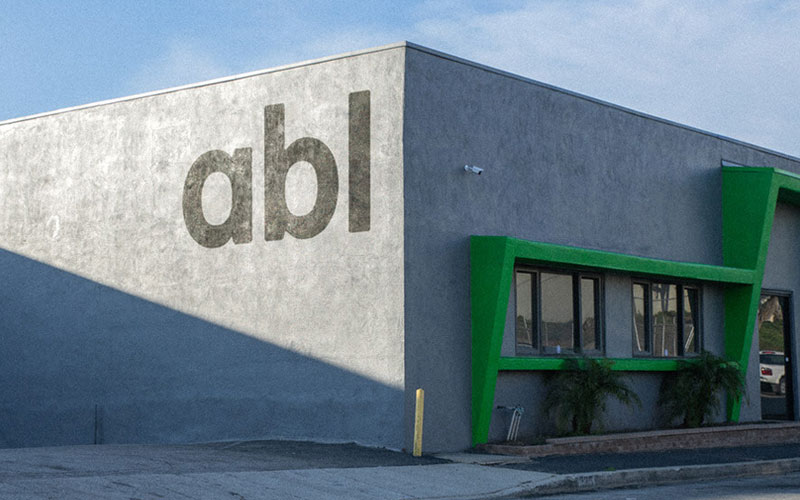 In 2018, ABL Space Systems signed with Camden County Georgia USA for future operations in Spaceport Camden.
In August 2020 ABL Space Systems received two U.S. Air Force contracts worth 44.5 million USD including a one-year deal from the tech incubator AFWERX to demonstrate launch technology and an agreement with the Space and Missile Systems Center's Space Enterprise Consortium to conduct three demonstrations of an RS1 vehicle variant and deployable ground infrastructure in 2022.
Additionally, the company secured 49 million USD of financing from Ethan Batraski at Venrock with participation from New Science Ventures, Lynett Capital and Lockheed Martin Ventures.
In October 2021 ABL received 200 million USD of funding from existing investors, which include T. Rowe Price, Fidelity Management, Venrock, New Science Ventures, Lynett Capital, and Lockheed Martin Ventures. ABL's valuation raised up to 2.4 billion USD.
ABL plans to use the new funds to scale production of its RS1 rockets and conduct research and development of future systems. The company's manifest features 14 customers and a backlog of 75 contracted launches including a bulk order from Lockheed Martin that signed a long-term agreement with ABL for up to 58 rockets for launches through 2029.

All trademarks, logos and images mentioned and showed on this page are property of their respective owners.

Resources

www.ablspacesystems.com
www.spacenews.com edition August 3rd, 2020
www.nasaspaceflight.com edition May 21st, 2021
www.cnbc.com edition October 25th, 2021
www.wikipedia.org
www.crunchbase.com
www.everydayastronaut.com
www.spacenews.com edition November 1st, 2021
www.reuters.com