Skybrokers delivered a refurbished Andrew 7.3m antenna to SES/O3b in Chad, Africa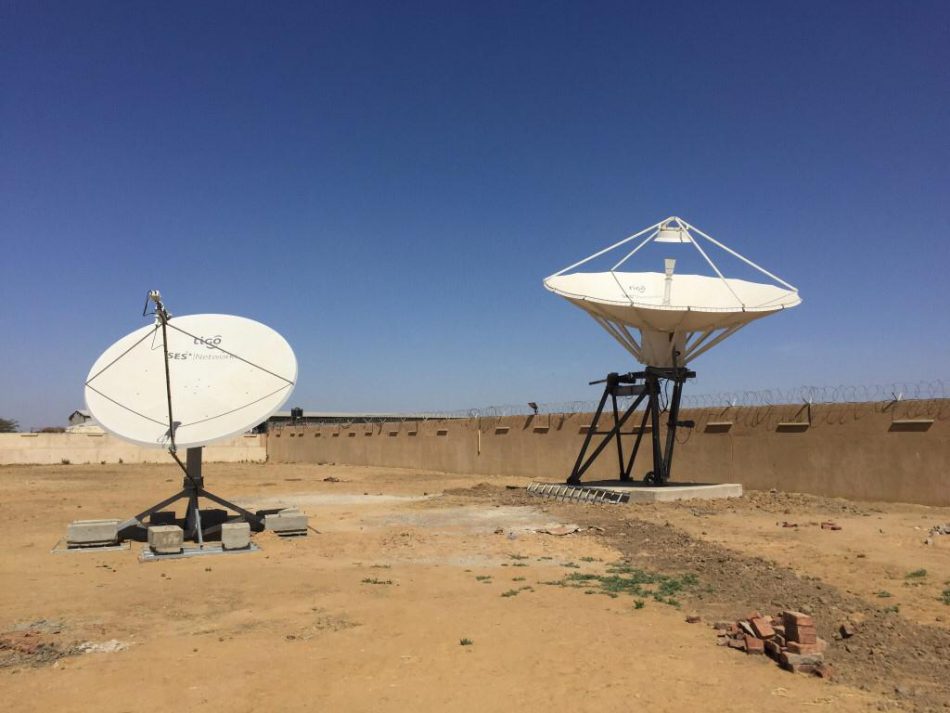 Skybrokers delivered a refurbished Andrew 7.3m antenna to SES/O3b in Chad, Africa
In July 2018 satellite operator SES/O3b requested Skybrokers to support them with an urgent project in Chad, Africa. We had to provide a 7 to 8m C-band antenna with motorization and tracking. Since we are stocking antennas, we could easily support this request and an Andrew 7.3m Antenna System was completely refurbished and packed for Airfreight to Africa. A local crew conducted the installation and antenna was successfully commissioned in October 2018.
O3b Networks (SES Networks) was a global satellite service provider operating a constellation of 12 Medium Earth Orbit (MEO) satellites, servicing telecommunications operators, Internet service providers and enterprise and government customers in Latin America, Africa, the Middle-East and the Asia Pacific. O3b is short for the "other 3 billion" people that do not have ready access to the Internet.
O3b was head quartered in St. Helier, Jersey with an operational head office in The Hague, Netherlands. In 2016 O3b Networks became a wholly owned subsidiary of satellite operator SES S.A. O3b Networks was renamed as SES Networks, a division of SES. The satellites themselves, now part of the SES fleet, continue to use the O3b name.