Skybrokers delivered and installed an used and refurbished VertexRSI 9.0m Antenna in Nuuk, Greenland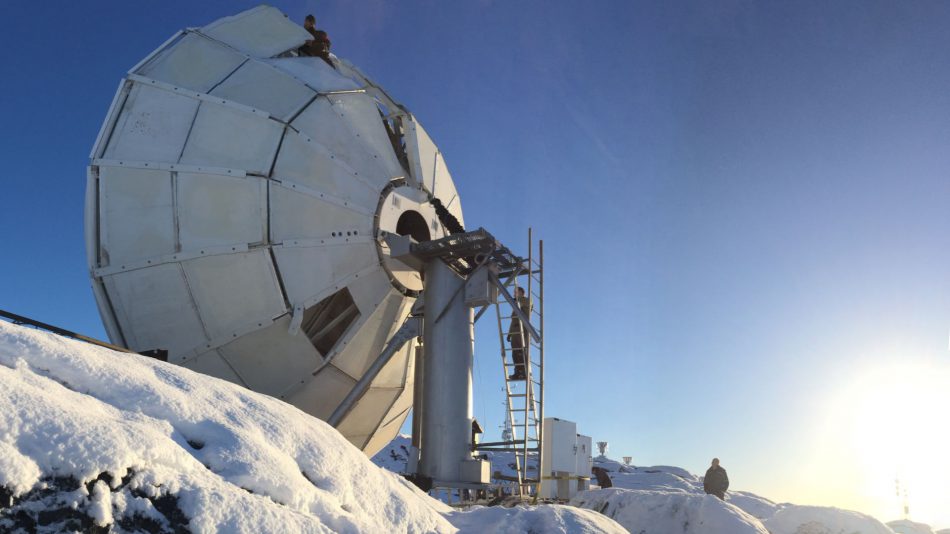 Skybrokers installed an used VertexRSI 9.0m Antenna
Amazing project, one of our best!
In October 2016 Skybrokers delivered and installed an used and refurbished VertexRSI 9.0m Earth Station Antenna on a mountain in Nuuk, Greenland for Greenland Television (GTV). The assembly and lifting was performed by a three member installation team from the client and was planned in perfect weather conditions. Skybrokers technicians assisted in the reflector alignment and sub adjustment and finishing the antenna system for perfect operation.
GTV is an independent TV Broadcasting company operating from Nuuk, the capital of Greenland. The company provides TV channels to the local communities in Southern Greenland.