Skybrokers upgraded the MCU/Tracking System of an Andrew 7.6m Ku-band Earth Station Antenna at Speedcast in The Netherlands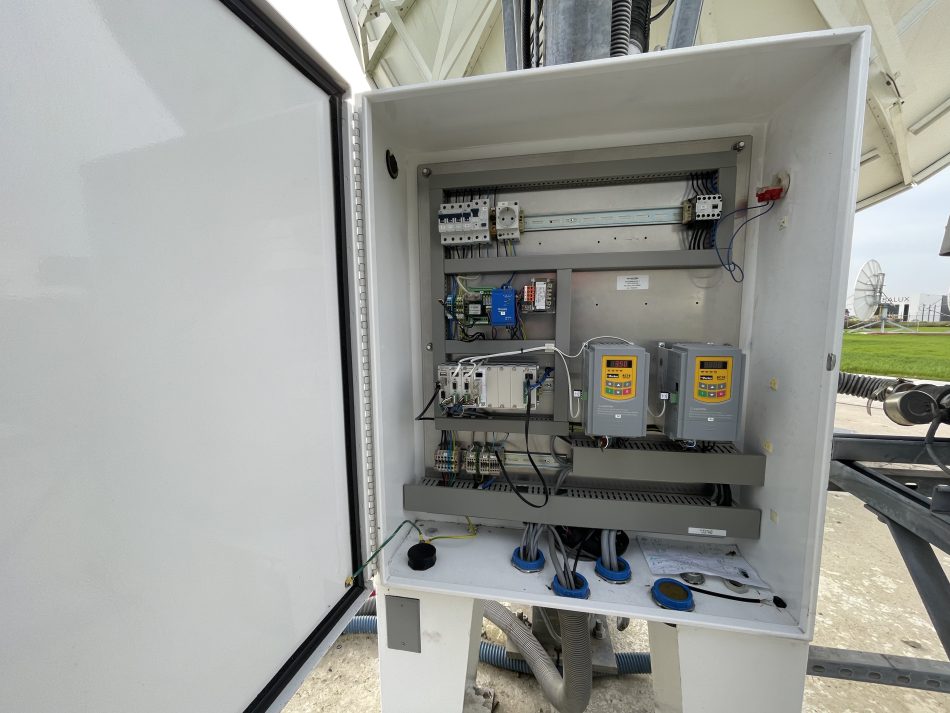 Skybrokers upgraded the MCU/Tracking System of an Andrew 7.6m Ku-band Earth Station Antenna at Speedcast in The Netherlands
Skybrokers replaced and upgraded the existing Motor Control Unit of an Andrew 7.6m Earth Station Antenna at Speedcast at their Teleport in The Netherlands. The client requested a more stable system for their antenna and a HACU from Hiltron was upgraded and built in an Outdoor Cabinet. The system was successfully integrated and tested in September 2022.
Speedcast has grown to be one of the major satellite service providers in the Asia-Pacific and EMEA regions, with a global maritime network serving customers worldwide. Thru the years Speedcast acquired various companies such as GeoLink from France, NewSat satellite operator from Australia after its bankruptcy, ST Teleport in Singapore, Globecomm Europe and Harris Caprock.
In February 2020 the company filed for Chapter 11 bankruptcy protection. On March 11th 2021, Speedcast announced the completion of its restructuring and emerged from chapter 11 proceedings under the ownership of Centerbridge Partners, L.P. The company now is consolidating its facilities and services over 350 customers across more than 2,000 terrestrial sites in about 50 countries and almost 1,200 maritime vessels and offshore rigs.