FOSSASat-1 LEO PocketQube satellite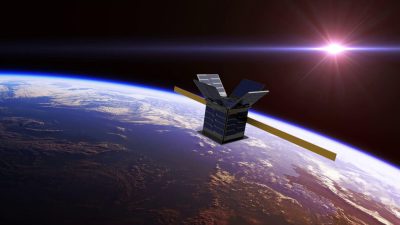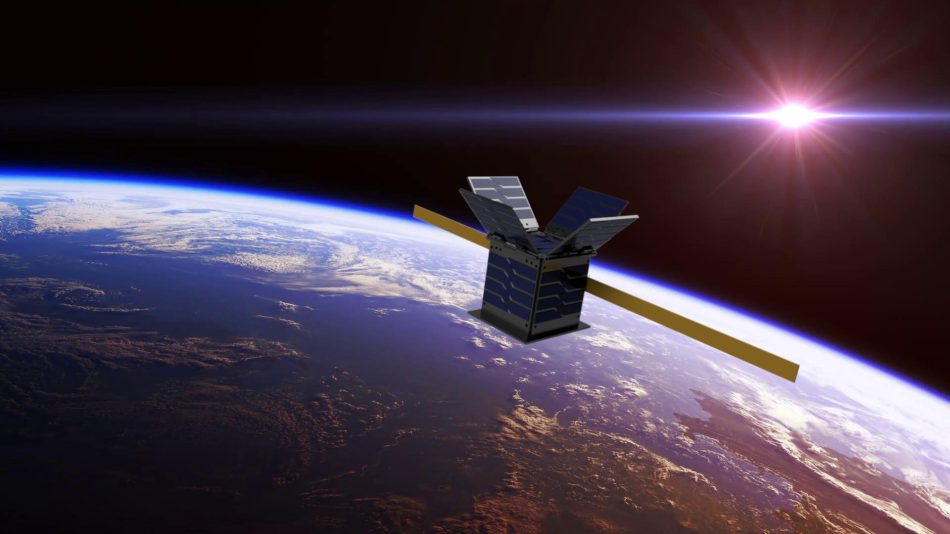 FOSSASat-1 LEO PocketQube satellite is operated by Fossa Systems from Spain. It was the company's first satellite (1P, 5cm Qube weighing under 250g) and was launched on December 6th, 2019, on an Electron KS launcher operated by Rocket Lab with their 'Running Out of Fingers' mission. The Pico-satellite is one of the smallest satellites ever launched into space and will provide free and open source IoT communications for the globe using inexpensive LoRa modules.

Fossa Systems is a privately held leading aerospace company that develops Pico-satellites for Low Earth Orbit (LEO) services. The company also offers low-cost PocketQube launch opportunities and PocketQube design, in-house manufacturing and testing.

On July 8th, 2021 the company signed an agreement with Berlin-based Exolaunch for the launch launch two PocketPOD deployers, carrying a total of eight PocketQube satellites onboard a SpaceX Falcon 9 launch vehicle. Several PocketQube customer satellites, WISeKey, a cybersecurity, AI, and IoT company from Switzerland and the CShark Pilot-1 2P Earth Observation and IoT Satellite, will be flying on this mission. Five of which will be using the FOSSASat-2E high performance picosatellite platform. The satellites were launched on January 13th, 2022 with the Transporter-3 mission from SpaceX.

On May 25th 2022 the company launched another eight satellites, FOSSASat-2E6, -E7, -E8, -E9, -E10, -E11, -E12 and -E13. The satellites were orbited with the Vigoride VR03 space tug, operated by space logistics company Momentus, with a Falcon 9 rocket operated by SpaceX on its fifth SmallSat Rideshare Program mission, Transporter-5, orbiting 59 small spacecraft for various customers such as LEO satellite operators GHGSat, ICEYE, FOSSASat and satellite manufacturer Tyvak. The Vigoride VR-03 space tug m failed to release seven of its nine satellite payloads. Two of its passenger spacecrafts, FOSSAT-2E–11 and FOSSAT-2E-12, were released and the other seven satellites (FOSSAT-2E-7, -8, -9, -10, -13, Veery-Hatchling and Selfiesat) remain stuck on the Vigoride-3 (VR 3). The satellites had to be counted as total losses. 


| | | | | | |
| --- | --- | --- | --- | --- | --- |
| Satellite  | Customer | Mission  | Launch Date | Launcher | Launch Operator |
| FOSSASat-1 | Fossa Systems | 'Running Out of Fingers' | Dec 6th, 2019 | Electron | Rocket Lab NZ |
| FOSSASat-1b | Fossa Systems | launch failure | Sept 3rd, 2021 | FireFly Alpha | FireFly USA |
| FOSSASat-2 | Fossa Systems | launch failure | Sept 3rd, 2021 | FireFly Alpha | FireFly USA |
| FOSSASat-2E1/WISeSAT-1 | WISeKey CH | Transporter-3 | Jan 13th, 2022 | Falcon 9 | SpaceX USA |
| FOSSASat-2E2/WISeSAT-2 | WISeKey CH | Transporter-3 | Jan 13th, 2022 | Falcon 9 | SpaceX USA |
| FOSSASat-2E3/PILOT-1 | CShark Italy | Transporter-3 | Jan 13th, 2022 | Falcon 9 | SpaceX USA |
| FOSSASat- 2E4/LAIKA | PorkShop Sw | Transporter-3 | Jan 13th, 2022 | Falcon 9 | SpaceX USA |
| FOSSASat-2E5 | Fossa Systems | Transporter-3 | Jan 13th, 2022 | Falcon 9 | SpaceX USA |
| FOSSASat-2E6 | Fossa Systems | Transporter-3 | Jan 13th, 2022 | Falcon 9 | SpaceX USA |
| FOSSASat-2E7 | Fossa Systems | Transporter-5 | May 25th, 2022 | Falcon 9 | SpaceX USA |
| FOSSASat-2E8 | Fossa Systems | Transporter-5 | May 25th, 2022 | Falcon 9 | SpaceX USA |
| FOSSASat-2E9 | Fossa Systems | Transporter-5 | May 25th, 2022 | Falcon 9 | SpaceX USA |
| FOSSASat-2E10 | Fossa Systems | Transporter-5 | May 25th, 2022 | Falcon 9 | SpaceX USA |
| FOSSASat-2E11 | Fossa Systems | Transporter-5 | May 25th, 2022 | Falcon 9 | SpaceX USA |
| FOSSASat-2E12 | Fossa Systems | Transporter-5 | May 25th, 2022 | Falcon 9 | SpaceX USA |
| FOSSASat-2E13 | Fossa Systems | Transporter-5 | May 25th, 2022 | Falcon 9 | SpaceX USA |
FOSSASat-1 LEO PocketQube satellite