GSAT-7 (INSAT-4F) at 74° West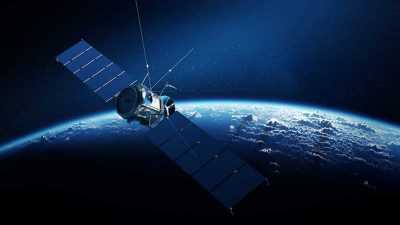 GSAT-7 is an advanced communication satellite built by ISRO to provide wide range of service spectrum from low bit rate voice to high bit rate data communication, with a payload designed for covering a wide range of the oceanic region and the Indian landmass. The payload configuration is compatible with I-2.5K bus of ISRO, including Multiband communication.
GSAT-7 was successfully launched on August 30th, 2013, in a dual launch with Eutelsat 25B/Es'Hail-1 for satellite operators Eutelsat/Es'hailSat on an Ariane 5ECA rocket booster, operated by launch operator Arianespace from the Kourou Space Port in French Guyana.
GSAT-7 (INSAT-4F) at 74° West