Kleos Space LEO satellite cluster constellation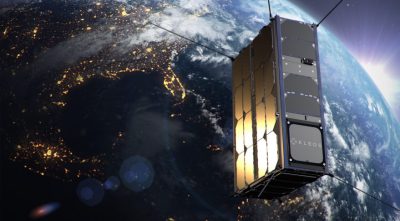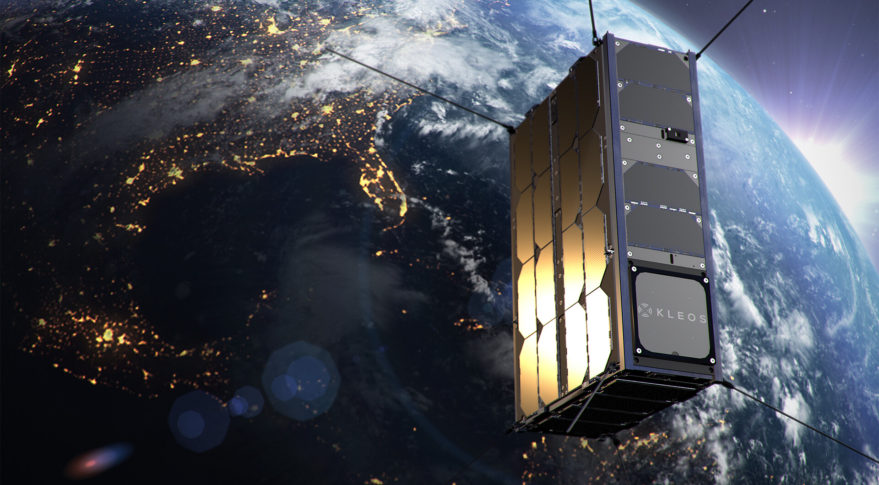 Kleos Space LEO satellite cluster constellation is operated by Kleos Space, a start-up company developing and operating a constellation of radio-frequency monitoring satellites. The company locates radio transmissions in key areas of interest around the globe, efficiently uncovering data points to expose human activity on land and sea.

Using clusters of four satellites, proprietary radio frequency data (RF Data) is collected, transmitted to the ground, processed and delivered to customers worldwide. Customers, including analytics and intelligence entities, will license data on a subscription basis (Data-as-a-Service aka DaaS), for government and commercial use cases, aiding better and faster decision making. The company plans for as many as 20 clusters of satellites, designed to detect and geolocate RF transmissions for applications ranging from combating piracy and people and drugs smuggling to illegal fishing.

Kleos' first satellite cluster, the Scouting Mission (KSM1), is the world's first four satellite clusters flown in a formation targeting a precision geolocation capability. The cluster was successfully launched in November 7th, 2020 on a PSLV launch vehicle operated by ISRO from India. The launch was scheduled for late 2019 on Rocket Lab's Electron rocket but was moved to ISRO, due to delays caused by the COVID-19 pandemic events. It became ISRO's first launch of 2020.

The company's second satellite cluster, the Vigilance Mission (KSF1), successfully launched on June 29th, 2021 with the Transporter-2 mission on a Falcon 9 rocket operated by SpaceX.

Kleos' third cluster, the Patrol Mission (KSF2), was launched on January 13th, 2022 with the Transporter-3 rideshare mission on a SpaceX' Falcon 9 rocket.
The fourth cluster, the Observer Mission, was targeted for April 2022 with SpaceX' Transporter-4 mission but was postponed. These satellite clusters form the foundation of a global high-capacity constellation of up to 20 satellite clusters, which will deliver high value global observation. In October 2021 Kleos Space ordered four more RF reconnaissance satellites, securing a launch in mid-2022 to improve data collection and revisit times. Netherlands-based Innovative Solutions in Space (ISISPACE) will build the venture's fourth cluster of satellites, the Observer Mission (KSF3). Launch operator SpaceX orbited the cluster on the Transporter-6 Rideshare mission conducted on January 3rd 2023. 


| | | | | |
| --- | --- | --- | --- | --- |
| Satellite Cluster | Mission | Launch Date | Launcher | Launch Operator |
| KSM1 (4x) | PSLV-C49/EOS-1 | Nov 7th, 2020 | PSLV | ISRO India |
| KSF1 (4x) | Transporter-2 | June 30th, 2021 | Falcon 9 | SpaceX USA |
| KSF2 (4x) | Transporter-3 | Jan 13th, 2022 | Falcon 9 | SpaceX USA |
| KSF3 (4x) | Transporter-6 | Jan 3rd, 2023 | Falcon 9 | SpaceX USA |
Kleos Space LEO satellite cluster constellation