VeneSat-1 at 78° West (Defunct)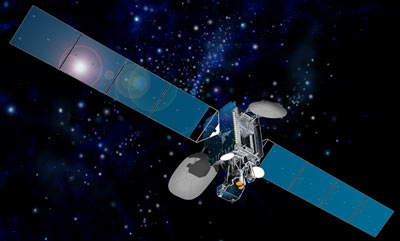 | | |
| --- | --- |
| Position: | 78° West (Defunct) |
| Manufacturer: | CASC |
| Operator: | ABAE |
| Launch operator: | CGWIC |
| Launch vehicle: | Long March 3B |
| Launch date: | 10/28/2008 |
| Expected lifetime: | 15+ Years |
Agencia Bolivariana para Actividades Espaciales (ABAE), the Bolivarian Agency for Space Activities operates  the first Venezuelan satellite named Simón Bolívar Satellite (VeneSat-1), which was orbited by launch operator CGWIC in 2008. VeneSat-1 satellite is located at 78° West.
The VeneSat-1 satellite was also called the 'Simon Bólivar Satellite', named after the Caracas-born South American independence hero, the Liberator of Five Republics.
The VeneSat-1 Communications Satellite was designed and manufactured by China Academy of Space Technology (CAST), and is a communications satellite based on the DFH-4 satellite platform, and is fitted with 28 transponders, including 14 C-band, 12 Ku-band and 2 Ka-band transponders. To meet the complicated coverage requirements, VeneSat-1 is fitted with four shaped communication antennas covering South America and the Caribbean.
VeneSat-1 main wholesale customer was the Compañía Anónima Nacional de Teléfonos de Venezuela (CANTV), which has hundreds of thousands of private subscribers through its subsidiary Movilnet, the state-owned company responsible for marketing mobile telephone, Internet and digital television services.
On March 25th 2020, the Venezuelan Ministry of Science and Technology officially declared the VeneSat-1 satellite as lost. Due to a solar array problem, contact with the satellite was lost. The satellite was moved to a orbital graveyard.
VeneSat-1 at 78° West (Defunct)