Skybrokers de-installed a VertexRSI 9m antenna at Studio Hamburg in Germany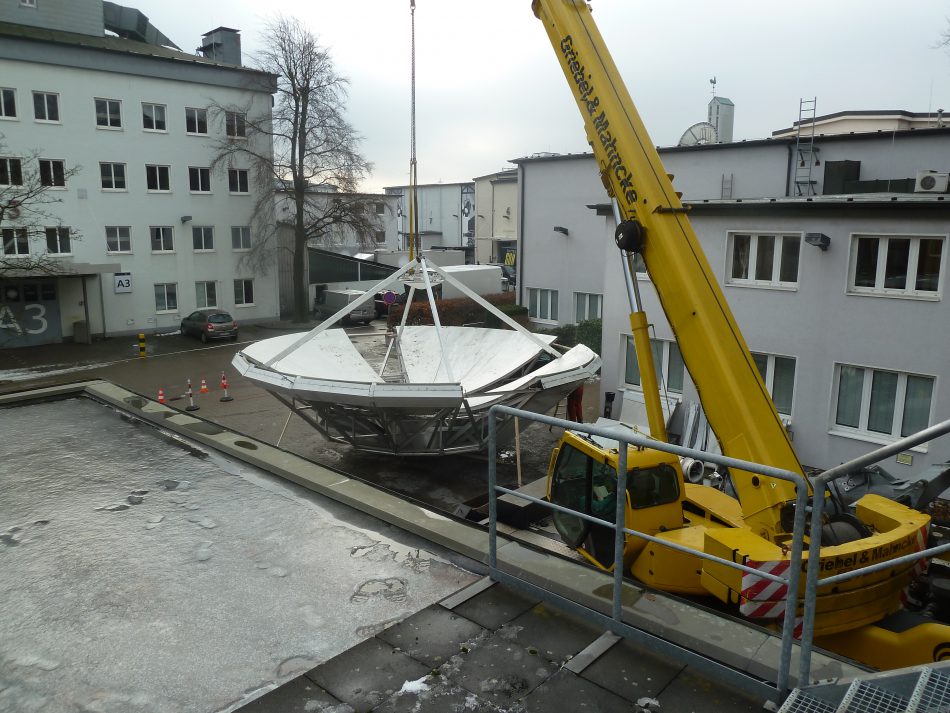 Skybrokers de-installed a VertexRSI 9.0m Earth Station Antenna
Skybrokers de-installed a VertexRSI 9.0m Earth Station Antenna at Studio Hamburg in Hamburg, Germany in January 2013. With a three member team it took almost one week to remove the antenna from a 1-story building, dismantle the antenna reflector, load the parts into a dedicated truck and clean up the site. Nice project, executed smoothly and quickly. The antenna found a new home in the UK.
Studio Hamburg, GmbH. Is Germany's largest Media-, Television- and Film Production company with studios and facilities in Hamburg and Berlin. The company was established in 1947 and is a subsidiary of the Norddeutsche Rundfunk, NDR Media, GmbH.
The ZDF, German's major TV Channel, has studios on the campus since 1989. Also TV Channels Sat 1, Premiere and RTL Television have their own studios and production facilities at Studio Hamburg.