Skybrokers de-installs a VertexRSI 9m Earth Station Antenna in Geneva Switzerland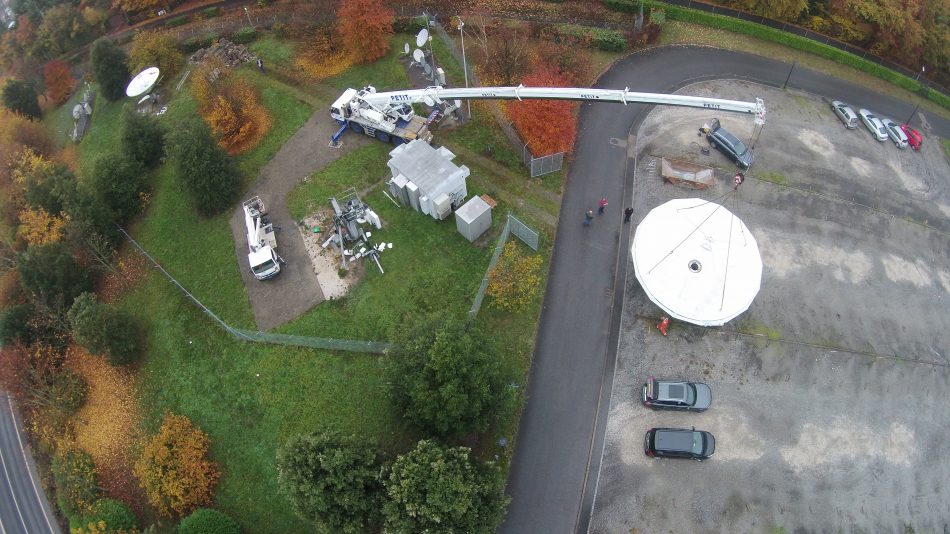 Skybrokers de-installed a VertexRSI 9m Earth Station Antenna
Skybrokers de-installed a VertexRSI 9m Earth Station Antenna at Reuters in Geneva, Switzerland in November 2015. The de-installation was performed by a three member installation team and was part of a de-commissioning project of two antennas. Special thanks to John Knight of CTS Media who made this project happen. The antenna was checked out and refurbished in our facility in Europe and found a new home in India.
Reuters is an international news agency owned by Thomson Reuters and is one of the largest news agencies in the world. It employs around 2,500 journalists and 600 photojournalists in about 200 locations worldwide.
The agency was established in London in the UK in 1851 by the German-born Paul Reuter. It was acquired by the Thomson Corporation in 2008 and now makes up the media division of Thomson Reuters.