Skybrokers delivered and installed a refurbished VertexRSI 7.2m antenna for Marlink in Cayenne, French Guiana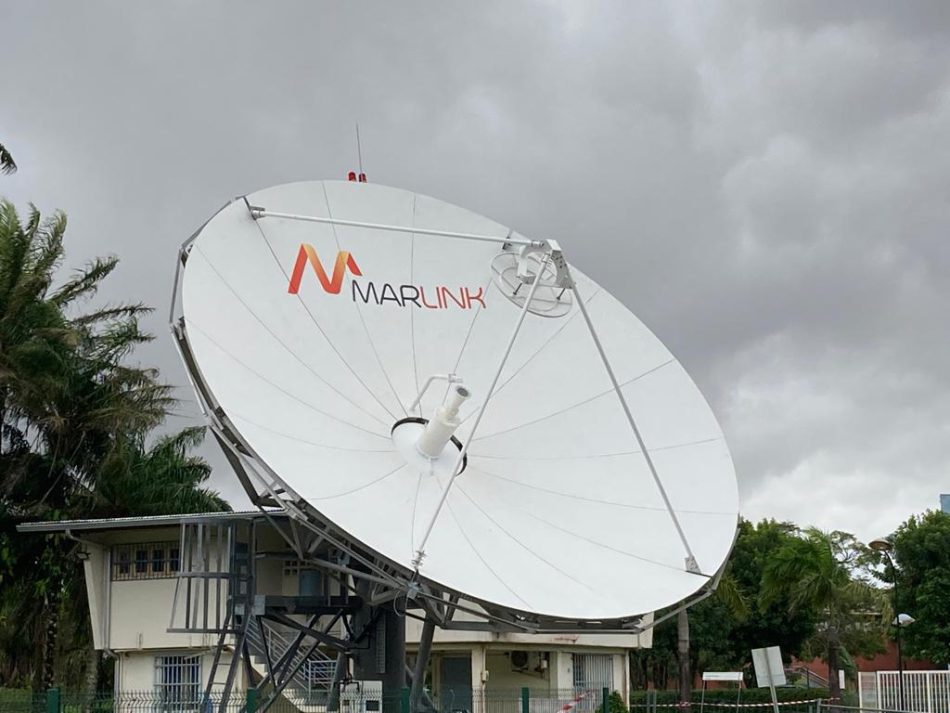 In February 2022 Skybrokers Project and Installation team delivered, installed and commissioned an used and refurbished VertexRSI 7.2m Earth Station Antenna with RF chain to Marlink in Cayenne, French Guiana. The project was complex and required lots of procurement, planning and logistics. We encountered some challenging times during the COVID-19 events that caused unexpected delays but our team could finish the installation successfully.
French Guiana is also the homeland of launch operator Arianespace that operates the Kourou Spaceport using the Ariane 5, Soyuz and Vega rockets to launch GEO, MEO and LEO satellites. Arianespace is one of the most reliable launch operators in the world that has orbited many satellites for all major GEO satellite operators such as Eutelsat from France, Intelsat from USA, Telesat from Canada, ABS, SpaceCom (AMOS) from Israel, SES from Luxembourg, OneWeb from UK, HispaSat from Spain, Avanti from UK, YahSat from UAE, MEASAT from Malaysia, Singtel Optus from Australia, SKYPerfect JSAT from Japan, Thaicom from Thailand, PT Telkom from Indonesia and Telenor from Norway. Arianespace is using its Vega launcher to orbit LEO constellations for Earth Observations for Planet Labs, Kepler, Myriota, Unseenlabs, Swarm Technologies (SpaceX), Spire Global, etc, etc.