Hellas-Sat 4/SaudiGeoSat-1 at 39° East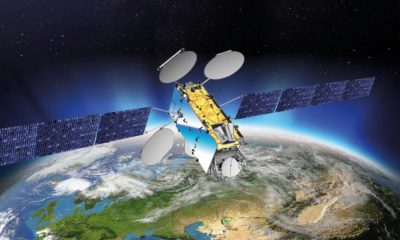 Hellas-Sat is a premium satellite communications solutions provider founded in 2001 and acquired by Arabsat, the 6th largest satellite operator in the world in 2013.
Hellas-Sat satellites are located at 39° East orbital slot offering excellent coverage over Europe, Middle-East and Southern Africa, delivering leading DTH-operators content to more than 3 million households, while we provide cost-effective solutions to enterprises and governments that want to expand connectivity to every location of their network in our coverage areas.
From Hellas-Sat ground facilities in Greece and Cyprus, the operator provides a wide range of managed services to meet customers' communications needs when and wherever is required.
On February 5th 2019 Hellas-Sat 4/SaudiGeoSat-1 was successfully launched on Ariane 5 from launch operator Arianespace from their Spaceport in French Guiana. The satellite was designed for a 15-year service life and manufactured by Lockheed Martin in Denver, Colorado USA. The satellite was placed at orbital slot 39° East where it will complement the extensive coverage of Hellas-Sat 3 providing more reliable services to customers.
Hellas-Sat 4/SaudiGeoSat-1 at 39° East