EchoStar XVIII (EchoStar-18, USABSS-41) at 61° West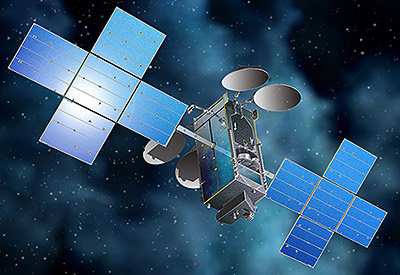 In 2012 DISH Network, a subsidiary of EchoStar satellite operator, ordered their EchoStar-18 with Space Systems/Loral (SS/L). EchoStar 18 is a Direct Broadcast Service (DBS) satellite built for EchoStar Corporation. It will replace EchoStar 10 at the 110° West location. EchoStar-18 features a high-power multi-spot beam, Ku-band payload with 61 transponders. The satellite utilizes SS/L's flight-proven SSL-1300 spacecraft bus.
The satellite was launched on June 16th, 2016, in a dual launch with BRISat, for the Indonesian Rakyat Bank, on an Ariane 5ECA booster rocket operated by launch operator Arianespace from the Kourou Space Port in French Guiana.
EchoStar XVIII (EchoStar-18, USABSS-41) at 61° West